Jackson NH Snowmobile
WINTER ADVENTURE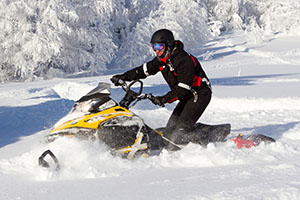 From December to April, snowmobiles can be found crossing hundreds of miles of trails in Mt Washington Valley. Great views of the New Hampshire backwoods are only part of the thrill of hopping on a snowmobile, revving that engine and dashing through the snow faster than Santa's reindeer. Guided tours for first-timers of all ages and abilities are available for an unforgettable experience.
Ask us about Jackson NH snowmobile rentals and tours when you book your stay at Christmas Farm Inn & Spa.
History of Christmas Farm Inn Name
The Inn is not 'Christmas themed' but rather received its name from the gifting of the property at Christmas time – renamed the 'Christmas Farm' in honor of the season and spirit of the gift.
LEARN MORE OF THE HISTORY