Dinner Special Package
MAKE SOME MEMORIES
Our Dinner Special Package includes overnight accommodation for two for one night, a three-course dinner for two, and a welcome bottle of wine as well as some of the house's famous chef-made truffles waiting in your room upon arrival.
Designed to pamper and delight, this package offers you and your companion an enchanting getaway to the Christmas Farm Inn paired with culinary delights!
Overnight Accommodation for Two
As part of this exclusive offer, you will enjoy a comfortable and inviting overnight accommodation for two. Nestled in the heart of our enchanting inn, your room will serve as a tranquil retreat where you can relax and unwind from your adventures.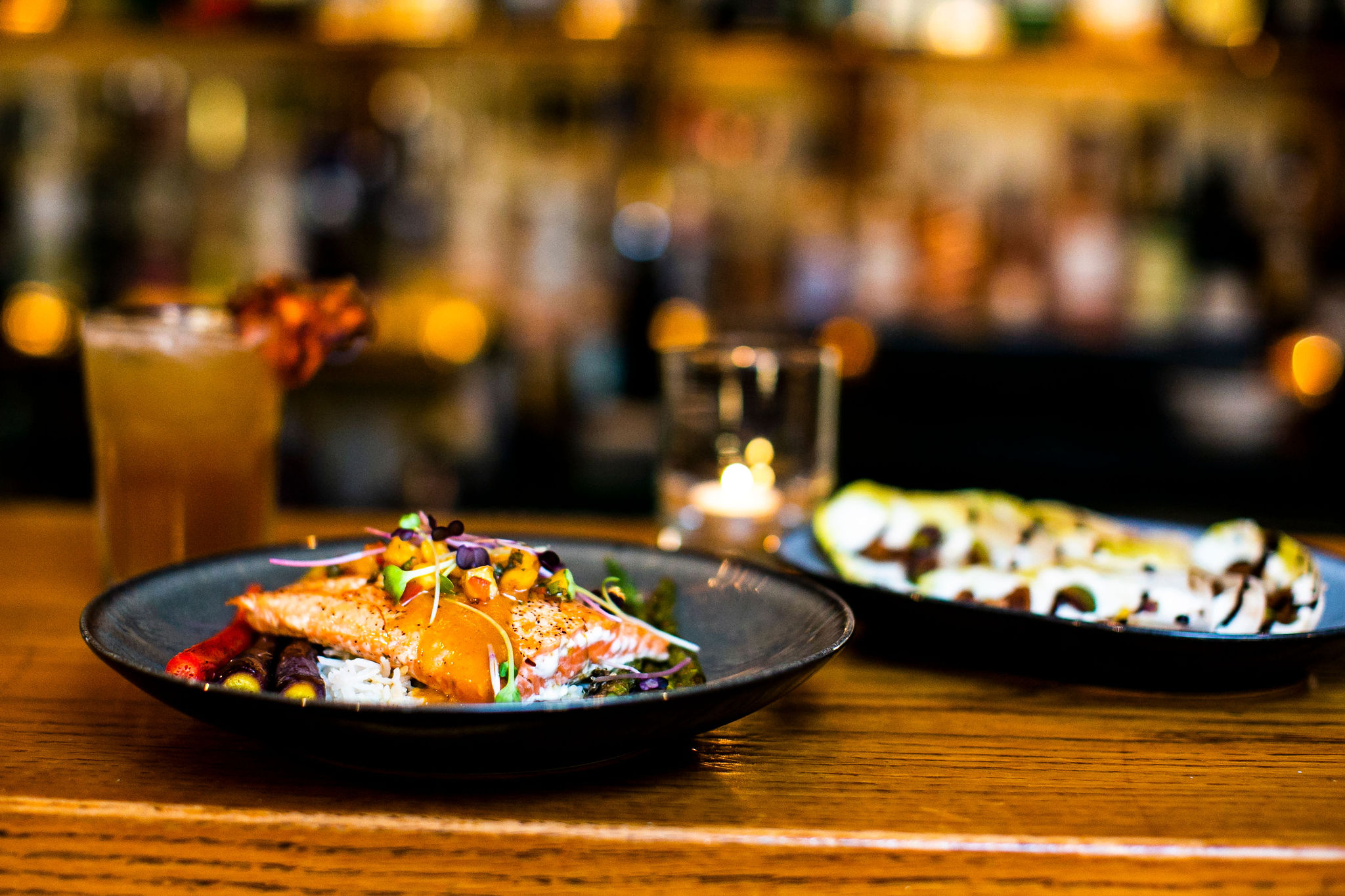 A Three-Course Dinner for Two
Your evening will begin with a culinary journey like no other. Delight your taste buds with a sumptuous three-course dinner for two, expertly crafted by our talented and renowned chef. Prepare to embark on a gastronomic adventure as you savor each delectable dish, carefully curated to showcase the finest local ingredients and flavors. From tantalizing appetizers to mouthwatering main courses and irresistible desserts, our culinary team promises to captivate your senses and leave you craving more.
Welcome Bottle of Wine as Well as Our Famous Chef-Made Truffles
To complement your dining experience, we extend a warm welcome with a complimentary bottle of exquisite wine. You'll also discover a delectable assortment of our house's famous chef-made truffles. Unwrap each delectable bite and add an extra touch of sweetness and luxury to your stay.
Looking Forward to Serving You Soon
Whether celebrating a special occasion, planning a romantic escape, or simply seeking an unforgettable culinary experience, our Dinner Special Package promises to exceed your expectations. Immerse yourself in the ambiance of our charming hotel, indulge in a gourmet feast, and create cherished memories that will linger long after your stay has ended.
Included in Your Package:
Accommodation in a room type of your choice
Shopping discount booklets to Settlers Green
Dinner taxes and gratuities
3-course dinner in our dining room***
Use of all our amenities – pool/s, hot tub, fitness center
***3-course dinner comprised of your choice of soup or salad, any main course and dessert
(Packages cannot be used in conjunction with other promotional offers including promotions featured on this or other websites)
Dogs welcome in specific cabins.
New Hampshire State Rooms tax of 8.5% will be added.
Frequently Asked Questions
What does the three-course dinner for two consist of?
The three-course dinner included in the package is a carefully crafted culinary experience prepared by our renowned chefs. It typically includes a choice of appetizer, main course, and dessert.
Can dietary restrictions or preferences be accommodated for the dinner?
Yes, we strive to accommodate dietary restrictions and preferences to ensure all guests can enjoy their dining experience. Please inform us in advance, and our culinary team will make every effort to meet your needs.
How many nights are included in the Dinner Special Package?
One night for two is included in any of the rooms mentioned above.
Can additional bottles of wine be ordered?
Yes, you can add on additional bottles of wine or vases of roses when you make your reservation.
What amenities are included with each of the rooms?
The full list of amenities can be viewed here!
History of Christmas Farm Inn Name
The Inn is not 'Christmas themed' but rather received its name from the gifting of the property at Christmas time – renamed the 'Christmas Farm' in honor of the season and spirit of the gift.
LEARN MORE OF THE HISTORY