Santa's Village Hotels
SANTA'S VILLAGE
Santa's Village, Only a Short Drive Away
The Christmas Farm Inn is just a scenic 45-minute drive away from Santa's Village, a Christmas-themed amusement park located in Jefferson, NH. Enjoy a relaxing stay at our historic inn with all the amenities included within it, and still be able to make an easy trip out with the kids! Spend the day with Santa, and the night at Christmas.
Some of our favorite rides at Santa's Village include:
The Skyway Sleigh – Take a monorail ride over 30 feet above the ground.
Poogee Penguin's Spin Out Coaster – Hop on a penguin and be surprised by some spins!
The Chimney Drop – Fall down a chimney on a quick, bouncy ride.
The Little Drummer Boy – If your family likes tea cups rides, try turning the wheel on these drums.
Little Elf Flying School – Learn to fly a sleigh up, down, and all around!
Santa's Express Train – Ride the Jingle Bell Express through the village.
Yule Log Flume – Take a plunge on this festive (yule) log ride!
S.S. Peppermint Twist – Lightly swing back and forth on this tug boat.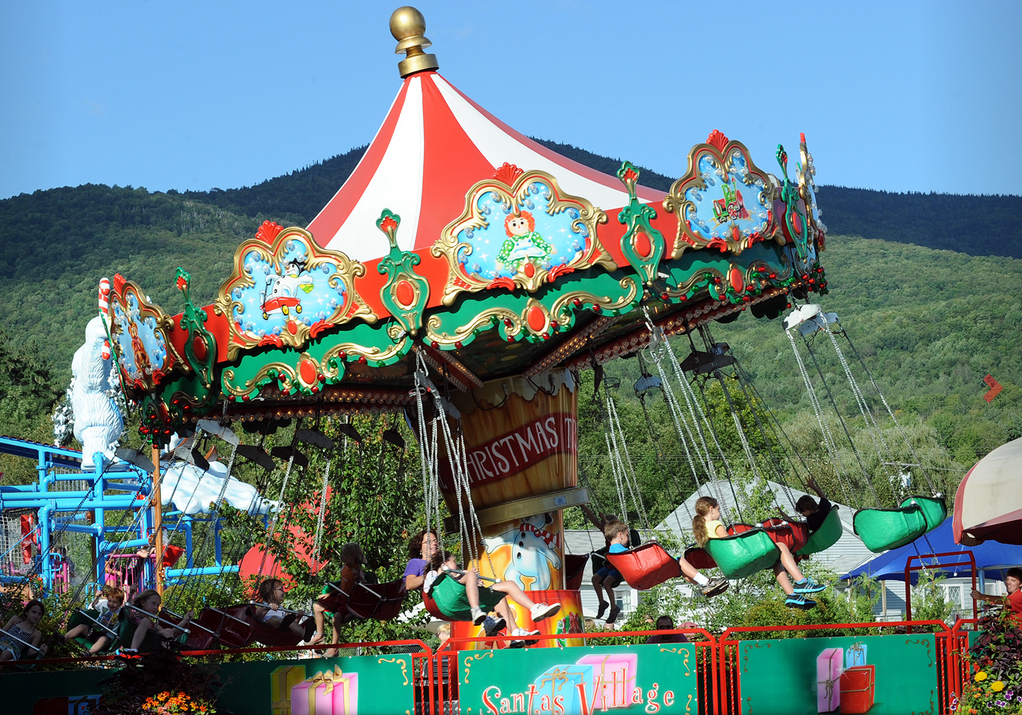 Children can also play the Elfabet Game, participate in a park-wide scavenger hunt, feed the reindeer special treats, or stop by the blacksmith for a "Good Luck Ring" made to fit!
When planning your trip to Santa's Village from our hotel, please remember:
Date-specific tickets are required and must be purchased online in advance.
Daily attendance is limited, so the park does sell out occasionally. Plan ahead!
Children who are three years old or younger do not need a paid ticket
For additional information about Santa's Village please visit www.santasvillage.com
History of Christmas Farm Inn Name
The Inn is not 'Christmas themed' but rather received its name from the gifting of the property at Christmas time – renamed the 'Christmas Farm' in honor of the season and spirit of the gift.
LEARN MORE OF THE HISTORY