Our Barn Wedding Venues in NH
BARN WEDDINGS
"Everything about our experience, from start to finish, was exactly what we hoped for…The barn is absolutely spectacular and made for an intimate, fun wedding."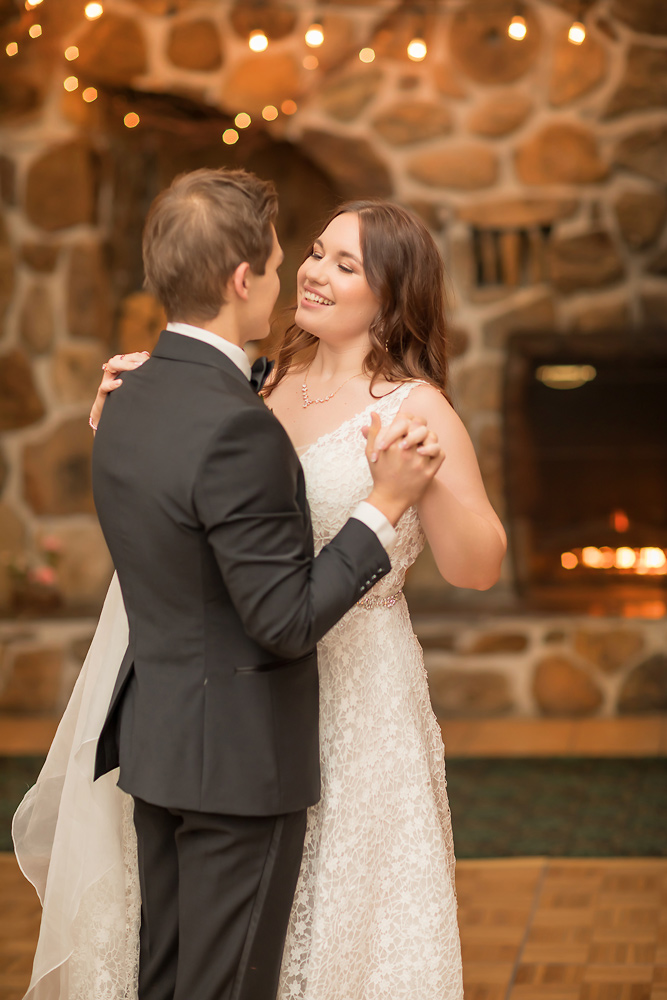 Classic Barn Wedding Venue Packages
Our wedding planners will guide you through the entire process, from booking to being there on your wedding day. Each of our all-inclusive packages includes the following:
A ceremony in front of the fireplace in the Carriage House Great Room or at our outside arbor followed by a social hour in our historic Barn (1.5 hours)
Reception in our Barn (five hours), including all linen, chair covers, silverware, set-up, dancefloor, and bartender
A social hour with a cheese and fruit display for your guests
A champagne toast for all of your 21+ guests and a two-course wedding dinner (with an option to upgrade to another menu for a surcharge)
Any tax and service charges
Four of our most trusted vendors!

Services of a Justice of the Peace for your ceremony
Services of a professional DJ for the ceremony and reception (6.5 hours)
Seasonal flower arrangements from a highly acclaimed local florist: Bridal bouquet with matching groom's boutonniere and cake topper, and matching flower centerpieces for your tables
Wedding cake from an award-winning bakery with your choice of cake and a personal 4″ cake to keep
Our Barn Wedding Venue in NH
Dating back to 1786, our restored historic Barn features a 12-foot wide fieldstone fireplace and high ceilings, making it a versatile wedding venue that can be decorated to suit every taste. Bring your vision and personality to life in a warm, inviting setting that can be as formal or informal as you like.
The Barn suits wedding parties from 25-85 guests with a choice of tables and settings to create a unique feel and atmosphere for your rustic wedding in the White Mountains of New Hampshire.
The barn building sits to the left of the main Inn with easy access to all Inn rooms and facilities. It is a charming historic building with particular appeal in the wintertime when seasonal lighting and decorations emphasize the charm of this historic structure.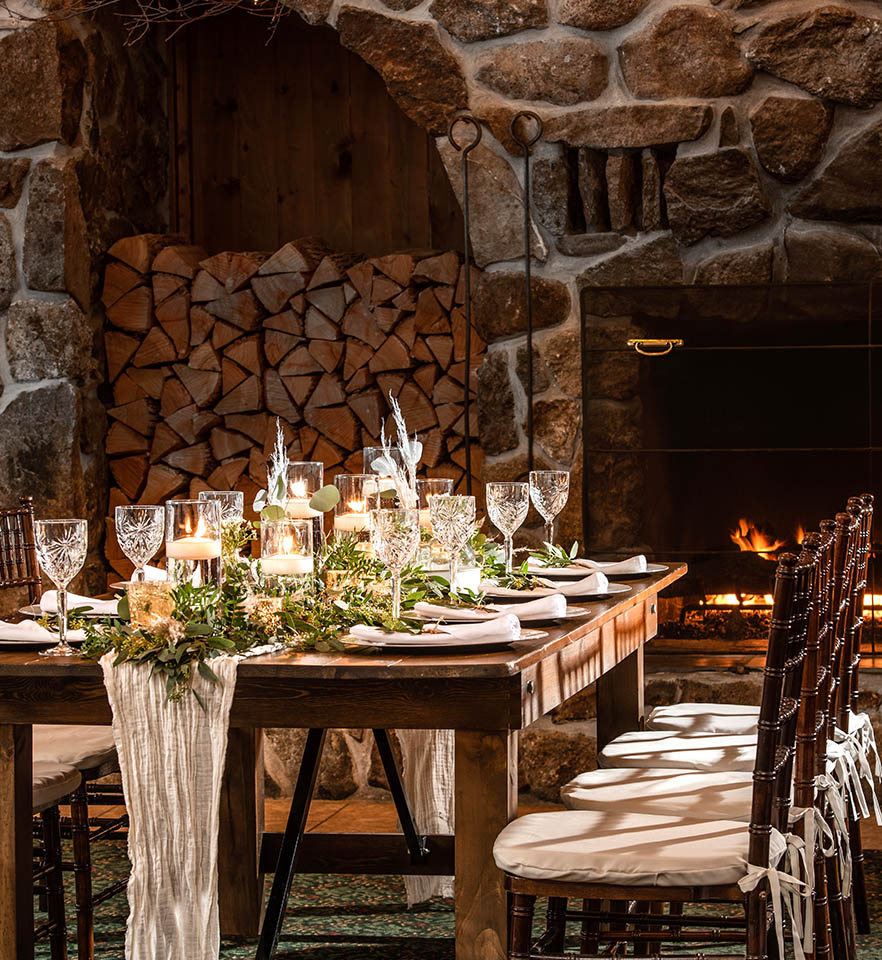 Three Tiers to Consider for Your Barn Wedding Venue in NH
To reserve a barn wedding venue package you must have at least seventeen adult guests. The guest count includes vendors (photographers, videographers, etc.)
Tier 1 – Up to 30 Guests
Tier 2 – Up to 50 Guests
Tier 3 – Up to 85 Guests
There is a $500 minimum bar tab, and the all-inclusive package does not include hosted bar options, additional stationary appetizers, additional decor, or lodging for the couple.
Inquire for pricing. Please book your barn wedding venue by emailing [email protected] or by telephone at (603) 383-4313 ext. 4.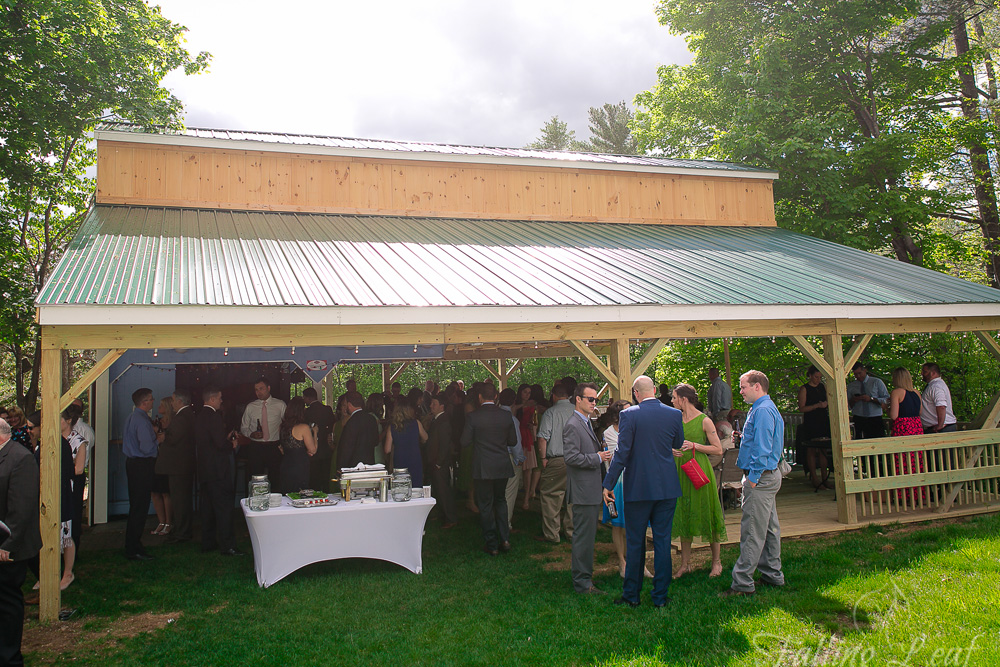 Poolside Welcome BBQ
The poolside cabana is a favorite summer spot for our guests with a full-service bar and seating for up to 65 guests. The Cabana can be rented for an exclusive welcome BBQ from the end of May to late September.
Greet your guests with delicious food and fun, a casual atmosphere, and enjoy the beginning of a perfect White Mountains wedding weekend. Don't forget to ask about rehearsal dinners in our restaurant and barn and what's on the BBQ buffet menu!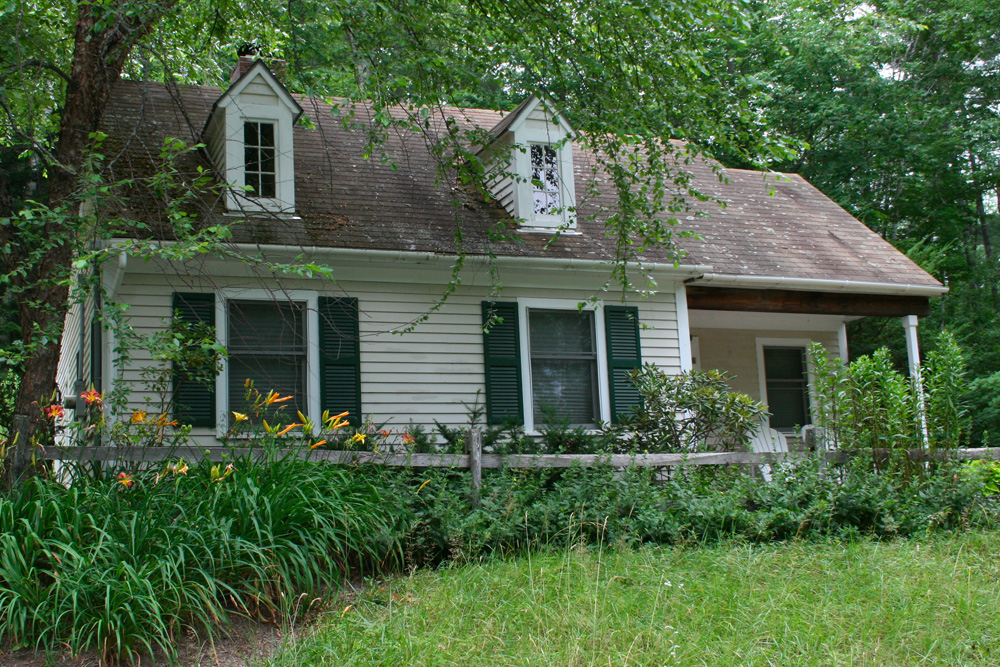 Lodging
The Inn has 41 guest rooms in four distinct room types that suit different needs and budgets. Those 41 rooms include the following:
A quaint sugar house cottage for up to four guests
A rustic log cabin for up to seven guests
Four barn loft studios for six to eight guests
Five spacious two-bedroom/bathroom cottages
12 deluxe mini-suites in the Carriage House with fireplaces and jacuzzi tubs
18 cozy rooms in our Main Inn and Salt Box in the historic heart of the property
In all, the Inn can accommodate approximately 145 guests. Stays include a continental breakfast every morning. Room rates change seasonally. Weekends, fall foliage, and holidays are always a two-night minimum. We have a number of designated pet-friendly rooms with an appropriate pet fee.
Please Note: Barn weddings are required to book the four barn studios above the function space. These will be held for you at the time of booking.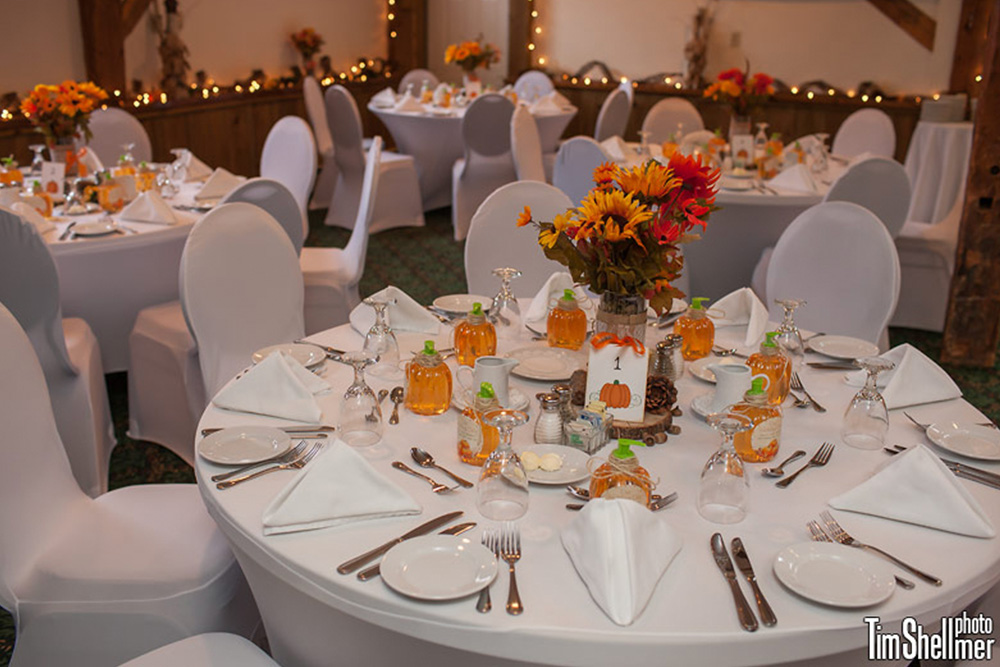 Dining and Refreshments
Your package price includes a set dinner menu with multiple delicious options for you to choose from. All dinners are served with fresh bread, the chef's choice of vegetables and potatoes or rice, a choice of coffee, tea, or decaf, and a cake cutting and serving. We offer a complimentary menu tasting in our dining room which includes a sample of three entrees for any tier and an appetizer. Your package price also includes an assorted cheese, fruit, and crackers display.
For bar options, you may choose between a cash bar or hosted bar. For the cash bar option, guests purchase their own drinks and tabs can be paid by cash or credit at the end of the night. For a hosted bar, guest drinks are tracked by consumption on a bar tab. The tab can run with flexible guidelines, for example:
Cocktail Hour only – choice of alcoholic and non-alcoholic
Limited to beer and wine
Signature drinks
Pre-determined dollar value
*There is a $500 minimum bar tab for any event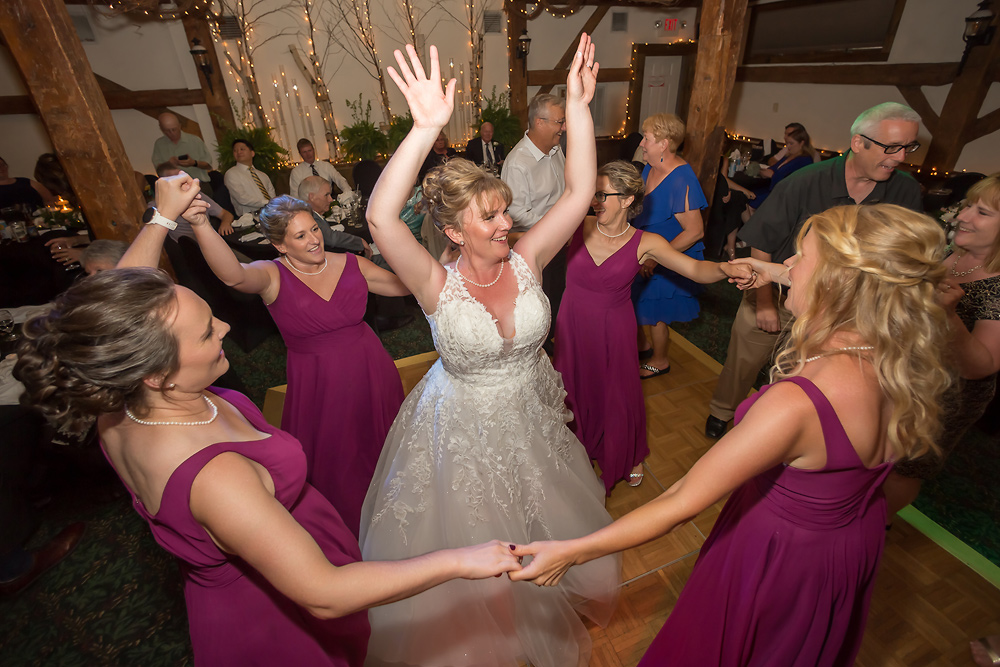 Carriage House After Party
The Carriage House After Party is an excellent option for those not ready to end the party after the reception! Rent all twelve suites of the Carriage House (two-night minimum) and use the Great Room on the main level to gather with friends after the reception.
We will provide tables, trash cans, and additional seating for your guests and only ask that you and your guests clean up all trash, bottles, cans, etc. at the end of the night.
Please Note: The site fee does not include room rental for the twelve suites. The rooms will be put in a group block for your guests to book. Your guests should pay for these rooms themselves unless you wish to host them. Three months prior to your wedding any unsold suites will be released and the After Party option will be canceled on your contract and BEO unless you wish to pay for any un-booked suites.
Request More Information on our Barn Wedding Venues in NH
History of Christmas Farm Inn Name
The Inn is not 'Christmas themed' but rather received its name from the gifting of the property at Christmas time – renamed the 'Christmas Farm' in honor of the season and spirit of the gift.
LEARN MORE OF THE HISTORY