An Aveda Day Spa & Jackson NH Spa
THE SPA at CHRISTMAS FARM INN
We are a full service Aveda Spa in Jackson NH with a natural approach to beauty and well-being.
Spa guests enjoy first class facilities and all the amenities of our 15 acre estate in Jackson NH including 6 treatment rooms, relaxation lounge, indoor and outdoor pools, hot tub and fitness center. We strive every day to offer you the best in White Mountain spa facilities, therapists, products, and prices.
The Spa at Christmas Farm Inn is an Aveda Spa which specializes in Aveda's signature treatments and retail products. Aveda is one of the leading spa product lines available and their strictly all-natural product range from sustainable sources, and customer-focused philosophy matches our vision for the Christmas Farm Inn & Spa to be a holistic place of well-being. All spa treatments and product applications are uniquely customized to the specific requirements of the individual and our Aveda spa rituals will ensure deep relaxation, physical rejuvenation, and spiritual renewal.
In addition to Aveda we have also introduced a new skin care range, ilike, a Non-GMO, Organic, Nut Free and vegan product that contains whole fruit and herb pulps as primary active ingredients rather than herbal extracts. Produced in the Carpathian region of Hungary, ilike Organic Skin Care is a simple, traditional company with a passion for growing and harvesting the finest organic ingredients. ilike Organic Skin Care knows that nature provides an abundance of tools for everyday needs and it is this philosophy that guides their product development process to bring you some of the cleanest skincare products available.
CBD Spa Products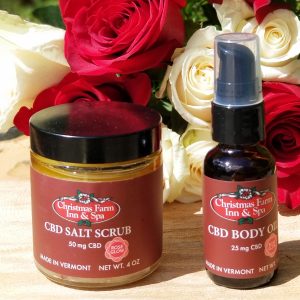 We are proud to now be offering a range of branded CBD spa products and CBD infused topical treatments as well as a range of CBD products of scented and unscented massage oils, face serums, body scrubs, and balms.
Offering the option of CBD products in our treatments is a natural progression in our holistic wellness program. CBD products are legal and have become a very popular and natural way for people to seek and maintain better health and relief from pain. You can now upgrade traditional spa treatments with topically applied CBD products. This complements our existing all-natural AVEDA and ilike product line. Although CBD is believed to have wide-ranging health benefits, the most common effects reported are improved sleep and reductions of chronic pain, anxiety, and stress.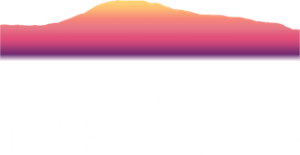 Ashley Reynolds, founder, and CEO of Elmore Mountain Therapeutics, is recognized as an expert in her field and was recently invited to give a TED Talk about the use of CBD and its beneficial effects on the body. Her TED Talk is available on YouTube and is titled Cannabis – A Future Without Stigma.
The Christmas Farm Inn & Spa has partnered with Elmore Mountain Therapeutics of Vermont for exclusive use of their products in New Hampshire because of its commitment to local sourcing (100% of their hemp is Vermont grown) and product quality; every product batch is quality tested by an independent lab and the results published on their website.
Gift Certificates – You can purchase instant online Gift Certificates for our Day Spa through our website. This program lets you custom the style and message of your certificate and further offers you the choice to receive it by email or mail. Gift certificates can be issued at any chosen amount (minimum $25).
Aveda and ilike retail products – Our Jackson NH Spa offers the complete line of Aveda and ilike skin care products so you can continue to enjoy the amazing benefits of your favorite spa treatment – at home. Look out for regular special offers on these products.
Overnight spa & stay packages – Perfect for a romantic break and a girls' weekend away alike, we offer excellent value overnight packages for guests who are planning to take full advantage of our Spa. Please visit our Special page for more details.
Special Offers– All our guests are free to create their own spa package; you choose your personalized combination of services and enjoy a 5% discount of any two treatments per person or 10% of any three treatments per person, giving you complete customization at excellent value pricing.
Group bookings and private parties – the more, the merrier! We are happy to arrange for joint treatments as well as cater refreshments for a group of friends or colleagues. This can also be arranged after hours from 6-8 pm on request.
Teenage Skin Therapy – We offer skin treatments for teenagers 14 years and older to address their specific needs. All spa treatments for patients under 18 years require the written consent of a parent, massages require the presence of a parent on the premises.
Treatment for men – All our day spa treatments are completely customized, ensuring that massage styles and aroma therapy are tailored to suit your particular preferences.
Pre-natal program – Our experienced therapists will take good care of you, providing deep relaxation and rejuvenation. Please make sure to inform us of your condition at the time of making your appointment. Massage will not be given during the first trimester.
"This is my 3rd trip to this spa for massage, and, although it didn't need to, it keeps getting better! The staff goes out of their way to make us feel comfortable and valued, and the setting is beautiful.. Words can't describe the massages given by Linda, other than I wish I could go there every day for the rest of my life! Heavenly!! Can't wait to return!!!!!"
— Lori BR, Providence, Rhode Island
"I indulged in a facial..., while my significant other. went for an hour long massage... Both were heavenly. The people here are so friendly and knowledgeable. They make you feel right at home. So glad we decided to do this; it won't be our last time at CFI..."
— Lauren L., Southcoast, MA
"Enjoyed a fabulous massage at the Spa just prior to making the five our trip home. It was such a relaxing experience and the whole Spa area is a great addition to the overall experience at the Inn."
— Penny, Queensbury, NY