Our Charming Country Inn in Jackson NH
MAIN INN ROOMS
The historic Main Inn, built in 1786, will transport you to a simpler time, where old-fashioned hospitality is the order of the day. From the rich burnish of the wide-plank floors to the authentic wood-fueled fireplace, the Main Inn houses nine guest rooms, each unique and one-of-a-kind. All have air-conditioning, private baths, telephones and flat-screen TVs.
You'll love our large comfortable living room, where you'll enjoy gathering around a crackling fire on chilly mornings… as the inviting smell of home baked goodies wind their way from the kitchen. Enjoy complimentary coffee and cookies in the afternoons as you take in the mountain views from your rocking-chair on the front porch. A sitting-room with games and movies for the children, the cozy Mistletoe Pub and our lovely dining-room complete the first floor of our inn.
We think you'll agree that the Main Inn is a lovely place to relax and unwind after an active day in the White Mountains.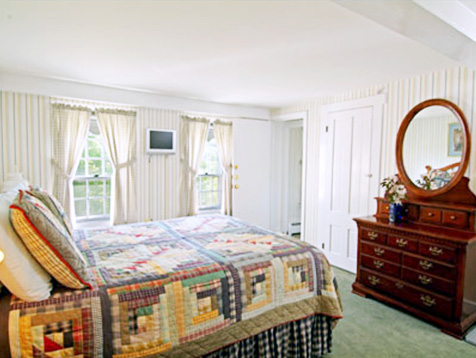 ROOM DETAILS
Combination of two rooms with a connecting door
King bed in main bedroom
Twin Trundle bed in second bedroom, rocking chair
Flat screen TVs in both rooms
Bathroom
Iron board and iron
Telephone
A/C
Coffee Machine
Fridge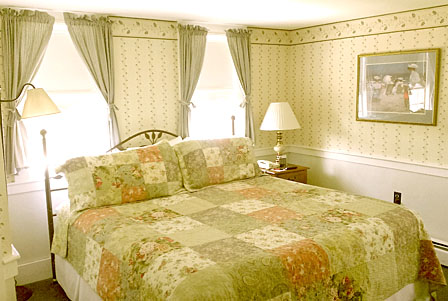 ROOM DETAILS
King bed
Armchair
Flat screen TV
Bathroom
Iron board and iron
Telephone
A/C
Coffee Machine
Fridge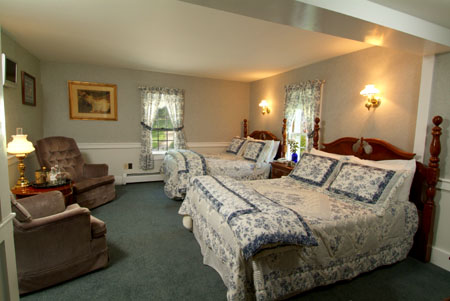 ROOM DETAILS
Two queen beds
Two armchairs
Electric fireplace
Flat screen TV
Bathroom
Iron board and iron
Telephone
A/C
Coffee Machine
Fridge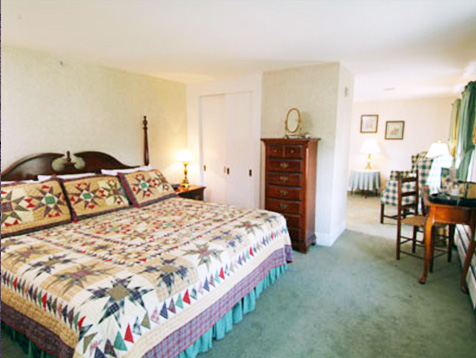 ROOM DETAILS
King bed
Writing desk and two armchairs
Flat screen TV
Bathroom
Iron board and iron
Telephone
A/C
Coffee Machine
Fridge
ROOM DETAILS
King bed
Flat screen TV
Bathroom
Iron board and iron
Telephone
A/C
ROOM DETAILS
Groundfloor room
Outside entrance
Two queen beds
Two armchairs
Flat screen TV
Bathroom
Iron board and iron
Telephone
A/C
Coffee Machine
Fridge
ROOM DETAILS
King bed
Two armchairs
Flat screen TV
Bathroom
Iron board and iron
Telephone
A/C
Coffee Machine
Fridge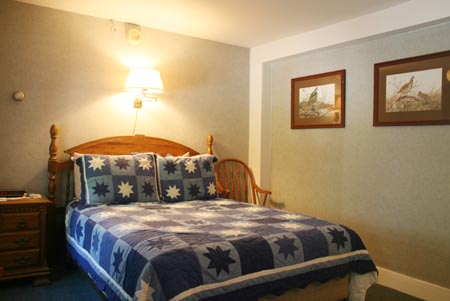 ROOM DETAILS
King bed
Flat screen TV
Bathroom
Iron board and iron
Telephone
A/C
ROOM DETAILS
Groundfloor room
Outside entrance
King bed
Two armchairs
Flat screen TV
Bathroom
Iron board and iron
Telephone
A/C
Coffee Machine
Fridge