Eloping in New Hampshire? We Have Elopement Packages!
LOVELY SMALL WEDDING PACKAGES IN NH
"Our wedding at the Christmas Farm Inn was a dream come true. We exchanged our vows by the stone fireplace while in the company of family and close friends. The hospitality of the Inn was excellent. The staff was very friendly and the meals delicious."
Plan your elopement or renew your wedding vows in Jackson, New Hampshire at the Christmas Farm Inn. We're happy you've found us!
All arrangements for your special day will be made by us so you can simply enjoy the beauty of the White Mountains from the balcony of your comfortable suite or settle into your armchairs by the fireplace with your welcome bottle of champagne.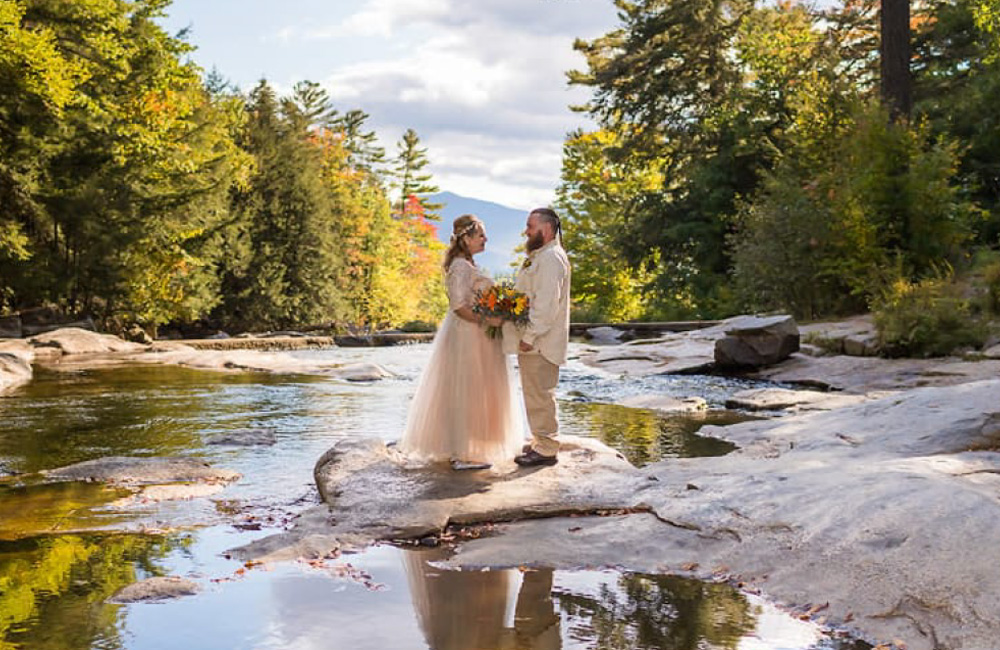 Highlights of Eloping in New Hampshire
All-inclusive and arranged for your convenience
Two nights in a deluxe carriage house suite with a king bed, fireplace, jacuzzi tub, and private balcony
Three hand-picked vendors
Choose your preferred ceremony site
Book last minute – stress-free!
Bring along your twelve closest loved ones
Inquire for pricing. Please book your elopement by emailing [email protected] or by telephone at (603) 383-4313 ext. 4.
Ready…Set…
When booking your elopement and room reservation, our event planner will ask for your preferences for flowers, colors, and cake flavor, your choice of wine or champagne, and your chosen date and time for the ceremony. Waterfalls, mountaintops, and quiet river settings are just a few potential places for your intimate ceremony in the romantic town of Jackson, NH.
Your information will be shared with your vendors and your Justice of the Peace (JP) will be in touch to set up a little 'getting-to-know-you' meeting the day before your wedding.
Go!
A welcome letter will outline all times and services arranged so you can relax and enjoy your special getaway. Your JP will meet with you the day before your wedding to review details and get to know you and your expectations.
On your wedding day, the flower bouquet and boutonniere will be delivered to your room. You will join your JP for your ceremony either at the Carriage House or at your agreed venue. Then, it's finally time to say, "I do!"
Afterwards, enjoy a candle-lit two-course dinner for two in our Dining room with a champagne toast and a personal wedding cake (complete with a cake topper) for dessert. All gratuities and taxes are included.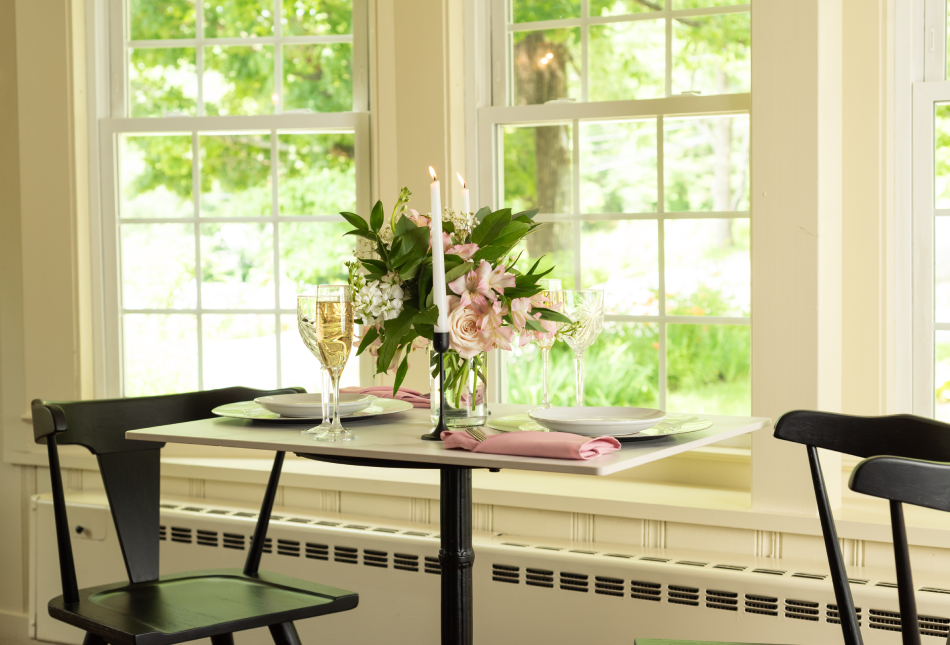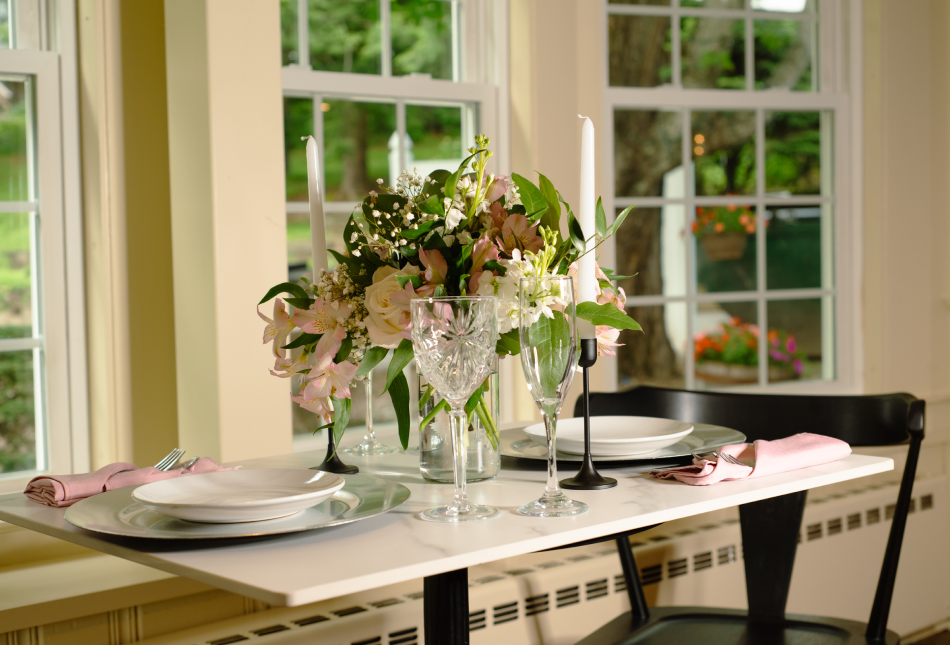 Sharing the Day When Eloping in New Hampshire
Elopements are, by definition, very private and intimate events. If you choose to invite your closest friends and/or family, we allow up to 12 guests (for a total party of 14) to accompany you for your ceremony and dinner.
If you wish to be married outdoors, know that all members of the party will be standing for the duration of the ceremony before proceeding to the dining room for your celebration dinner. Larger parties indoors require theater-style seating and will be subject to a chair rental fee.
For dinner parties of six guests or more, we reserve a table at either 5 p.m. or 8 p.m. Kindly consider this when planning your ceremony time and any photography sessions. Your guests will have the option of ordering from our full menu. Please note that we do not allow multiple checks.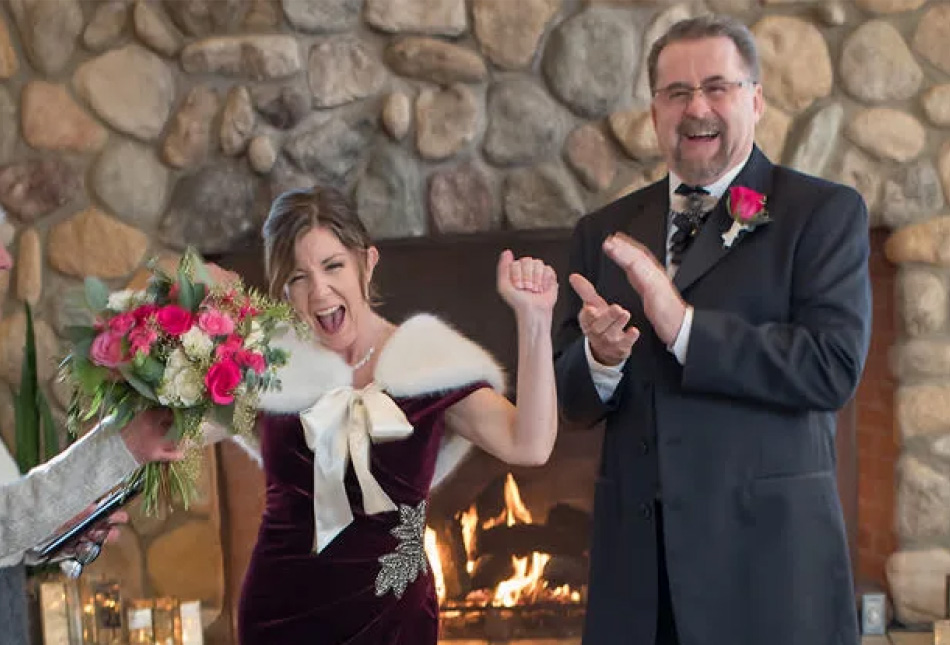 You are welcome to share your personal wedding cake for two with your guests for a plate fee or to upgrade it to a larger cake. Speeches and photography are not allowed in our dining room out of respect for other patrons.

The Spa at Christmas Farm Inn is located on the lower level of the Carriage House at the top of our 15-acre estate. Spa facilities include six treatment rooms, a dedicated nail room, and a relaxation lounge.
The spa experience goes beyond the treatments administered in their six treatment rooms. These rooms offer a tranquil atmosphere and beautiful environment while expert therapists pamper and treat guests.
Aveda's comfort tea is brewed daily for guests to enjoy as a refreshment or solely for its health benefits. Visit the relaxation lounge for restful relaxation that ensures maximum rejuvenation throughout your entire stay.

At our Inn, we understand that pets are not just animals, they are also family members! That is why we have three pet-friendly cottages for you and your partner's elopement. We are more than happy for you to bring your beloved pet along for the occasion. Please let us know if you would like to bring along your four-legged friend when booking your stay.

Please book your elopement by emailing [email protected] or by telephone at (603) 383-4313.
At the time of booking we will ask your preference for the flowers/colors, cake flavors and champagne/wine as well as your preferred date and timing for the ceremony
A welcome letter will outline all times and services so you can plan your time around it and start relaxing…
Marriage License Requirements
Jackson Town Offices
54 Main Street, Jackson,NH 03846
Phone: (603) 383-4223
Fax: (603) 383-6980
Please call to check for opening hours. The application process will take about 45 minutes so please plan to arrive about an hour prior to office closing hours.
Important to Know:
Both of you will need to be present to complete and sign the application.
You may apply for a license at any town or city clerk's office in New Hampshire and the fee is payable in cash. You will need to have a document that proves your identity and age such as a driver's license, non-driver's I.D., or passport, as well as your original birth certificate.
The license will be valid for 90 days from the date of application and there is no waiting period. NH does not require a blood test. If either party has previously been married, you will need to provide a divorce decree, annulment paper, dissolution, or death certificate.
ALL documents must be originals.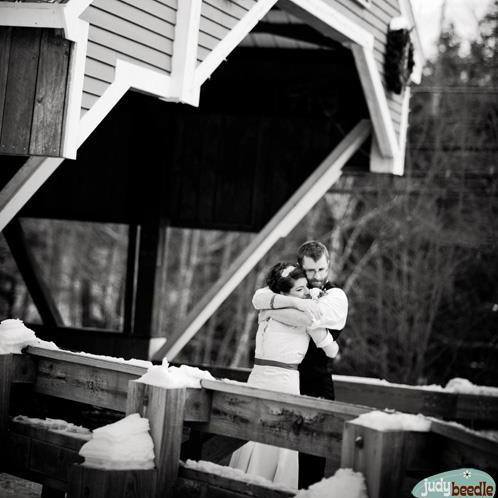 History of Christmas Farm Inn Name
The Inn is not 'Christmas themed' but rather received its name from the gifting of the property at Christmas time – renamed the 'Christmas Farm' in honor of the season and spirit of the gift.
LEARN MORE OF THE HISTORY