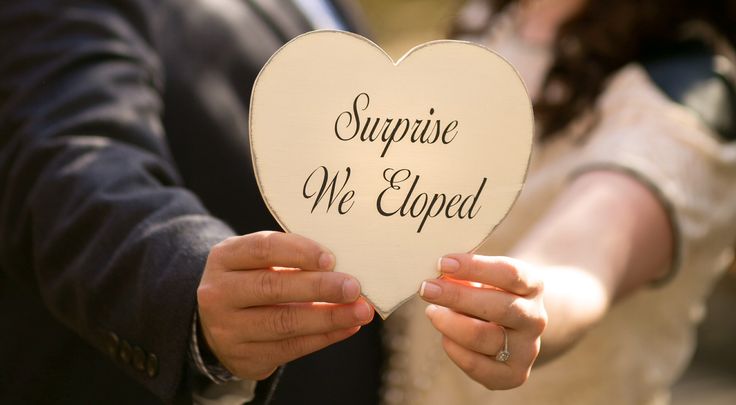 Planning a wedding, while rewarding, is a taxing endeavor. Invitations have to be sent, venues have to be booked, clothing has to be coordinated, food and drinks have to be provided – the list seems almost endless once you start to really factor in everything it takes to pull off a wedding. However, what if we told you there was an easier way? A way where you still get to celebrate the love that exists between yourself and your significant other, all while avoiding many of the hassles that come with planning a traditional wedding. If this prospect has piqued your curiosity, an elopement may be the right move for you. Keep reading below to learn more!
Celebrate the Love with Our Elopement Package in the White Mountains, New Hampshire
Wedding season is officially upon us, which means that if you are part of a huge social circle, most of your weekends are taken up as a bridesmaid or groomsman or you are getting down to some killer songs from a locally sourced DJ. While throwing an enormous wedding seems like a great idea to some people (and to some people, it is), there are plenty of reasons to skip the giant party and do something simple that involved only you and your significant other. It's 2019, that means that many of the old rules surrounding weddings have gone completely out of the window. Gone are the days where a wedding and reception are a strictly regimented affair. We live in a time where a wedding can be whatever the bride and groom want it to be. There are many reasons to choose to elope, and we have listed just a few of them below.
It's About You Two, Not Everyone Else
Too often, weddings transform into an event that isn't so much about the bride and groom but is instead about the guests that are attending. Bridesmaids become concerned with the choice of matching dresses, mothers want everything done perfectly, and all of the guests are looking to be well-fed, entertained, and comfortable throughout the night. All of these factors can come together in a perfect storm and cause more stress to the bride and groom than most people are aware of. With an elopement, all of these outside stressors are eliminated. Getting married should be about the two people who are committing themselves to each other for the rest of their lives, not spent worrying about whether a long lost cousin is going to have one two many glasses of wine, attempt to do the worm in the middle of the dance floor, and knock over a $500 speaker that the DJ is now looking to have replaced. Still want to invite a few guests to share your special day? That's no problem. Through our elopement package, we are able to accommodate parties of up to 16 guests, including the happy couple, in our restaurant.
It's Cheaper
Aside from buying a home, raising a child, or purchasing a new car, throwing a traditional wedding with an attached reception is one of the most expensive things that a couple will do. Even a "cheap" wedding falls in the $10 – $15,000 range and those numbers can quickly balloon depending on additional aspects of the big day. The average cost of a wedding in 2019 is about $30,000. If that seems like a huge number, it's because it is. By comparison, our elopement wedding package is just $1099 and includes:
– A 2-night accommodation in a Carriage House deluxe suite with a fireplace and Jacuzzi bath.
– Full continental breakfastA bottle of champagne waiting in your room on arrival.
– Flower bouquet, boutonniere and cake topper from the Dutch Bloemen Winkel.
– Hosting your wedding with the services of a JP at a venue of your choice.
– A 2-course dinner in our dining room following a champagne toast.
– A personal wedding cake for two.
– All taxes and gratuities are included.
Less Stress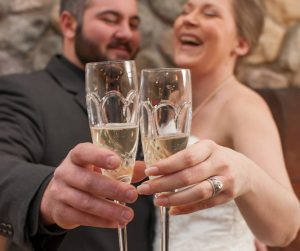 At Christmas Farm Inn, we strive to make our elopement services as stress free as possible. Our goal is to provide an intimate experience between two people, reducing the amount of stress that a couple feels when it comes to tying the knot. When you choose to elope at our White Mountain wedding venue, you don't have to worry about guest lists, catering, seating arrangements, or any of the traditional stress triggers that come with planning and executing a traditional wedding. Doesn't that sound nice?
Spend That Money on the Honeymoon
As much fun as weddings are (and we have been to some fun ones) the honeymoon is really where it's at. With all of the money that you two just saved by getting eloped, you can afford to go somewhere truly amazing after your vows are said. Always wanted to go to Jamaica? No problem, book that flight. Dreamed of backpacking Europe? Get those hiking boots ready because now you can afford it! Think of it this way: Would you rather spend tens of thousands of dollars so that your second cousin twice removed can enjoy a steak dinner, or would you rather spend thousands of dollars on a trip with the love of your life?
We aren't saying that an elopement is right for everyone, however, if you want to skip out on a lot of the hassles that come with a traditional wedding, an elopement may be right for you. If after reading this blog you are interested in learning more about our elopement wedding package, please get in touch with us by giving us a call at 603-383-4313 or shooting us an email at [email protected].