Christmas Week Hotel Jackson NH
FEEL THE MAGIC!
Other than the North Pole, can you think of anywhere you'd rather spend Christmastime than a place dedicated to cherishing the values of the holiday year-round? We love this time of year and all of the traditions that come with it, from horse-drawn sleigh rides to holiday drink tastings, open house events, storytelling, fondues and so much more.
In fact, Christmas Week is a fantastic time to visit our Christmas-themed Jackson, New Hampshire hotel because you can take advantage of our 3rd Night Half Price or 4th Night FREE special! Saving money AND spending Christmas in Jackson Village? That's a no brainer!
Join in On the Holiday Fun!
Santa's Village will be open on select weekends in December and New Year's Eve. You can also take advantage of specials while shopping for your family's Christmas Gifts at Settler's Green.
The Jingle Bell Chocolate Tour is another great treat of the holiday season. Sleighs holding up to 10 people each take riders with jingle bells on a ride through Jackson Village to try hand-made chocolates.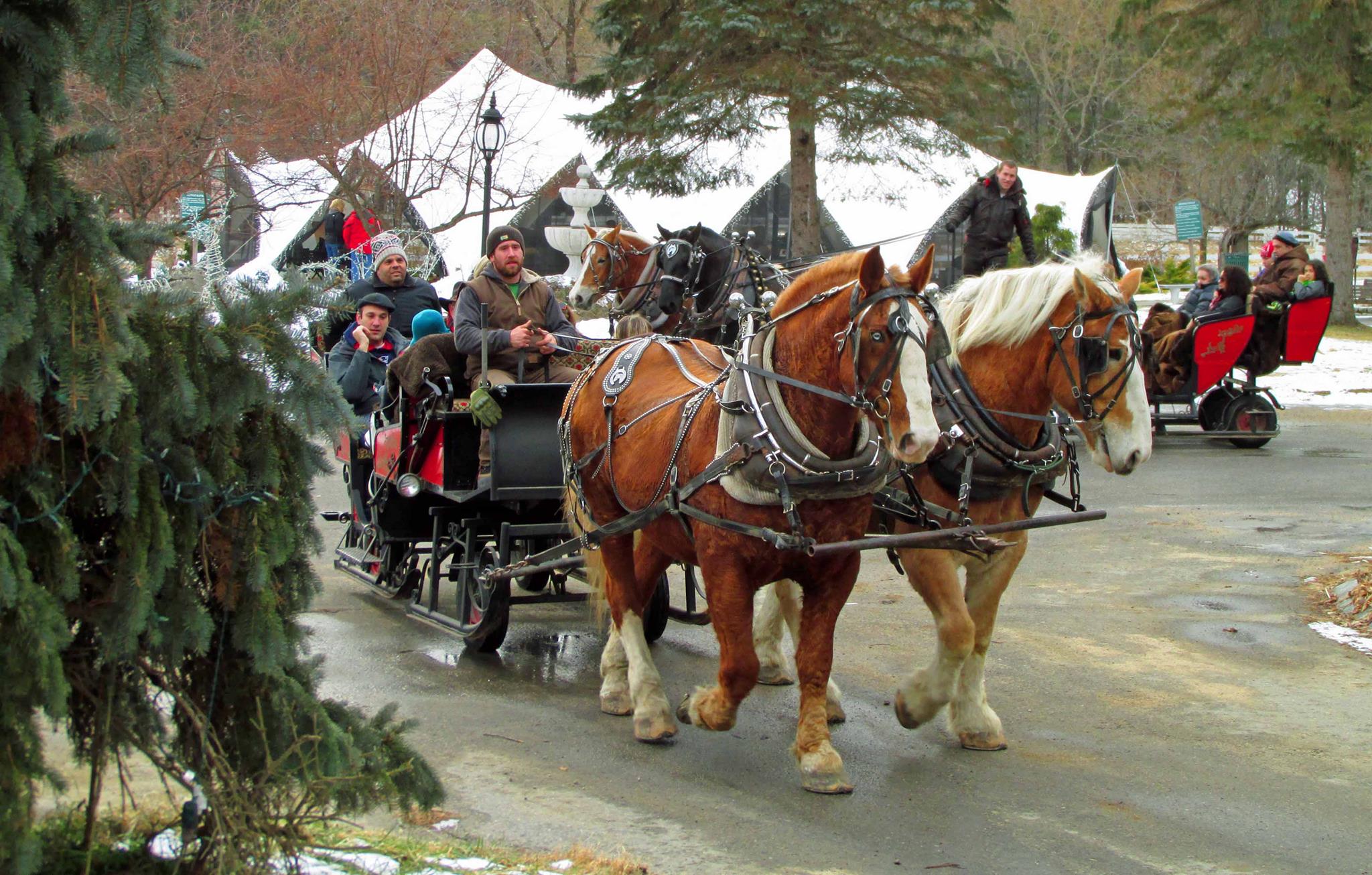 In late November, Jackson Village illuminates one of the most beautiful evergreen trees you will ever see, giving the rest of us a nudge to enhance the whole community with winter decorations sure to delight children of all ages. Santa himself has been known to take a break from his busy time to stop by and greet people.
It's not just about ringing bells and pretty lights, though. This late in the year, the Alpine Skiing should be phenomenal at Black Mountain. Even closer to the Inn, Cross-Country Skiing is just a few steps from our door thanks to Jackson Ski Touring.
If you were on the ball earlier in the year, your family may be visiting us to take part in the Journey to the North Pole. This event always sells out, so we begin booking guests for it in the springtime. We're happy to add you to next year's list if you let us know.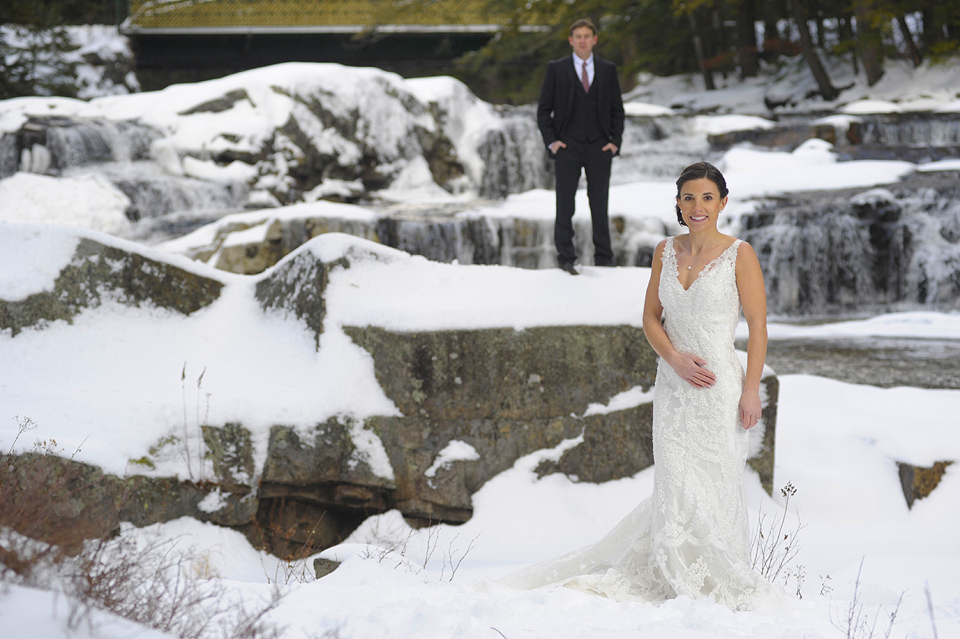 You might even get to see a fellow guest experience the magic of a white wedding at the Christmas Farm Inn and Spa.
Your Christmas Week Destination
If you can't work out the logistics of spending Christmas at Santa's Factory in the Arctic Circle, do the next best thing and embrace Christmas fully with us at the Inn where it's ALWAYS Christmas!
We'll be sharing community events and previewing what you can experience when you stay with us during the holidays on our Facebook Page:https://www.facebook.com/christmasfarminn/ Make sure you like it so we can include you in all of the fun!
History of Christmas Farm Inn Name
The Inn is not 'Christmas themed' but rather received its name from the gifting of the property at Christmas time – renamed the 'Christmas Farm' in honor of the season and spirit of the gift.
LEARN MORE OF THE HISTORY