Create cabin memories you'll cherish for a lifetime! Make Your Reservation
Kancamangus Highway
EXPERIENCE NEW ENGLAND IN AUTUMN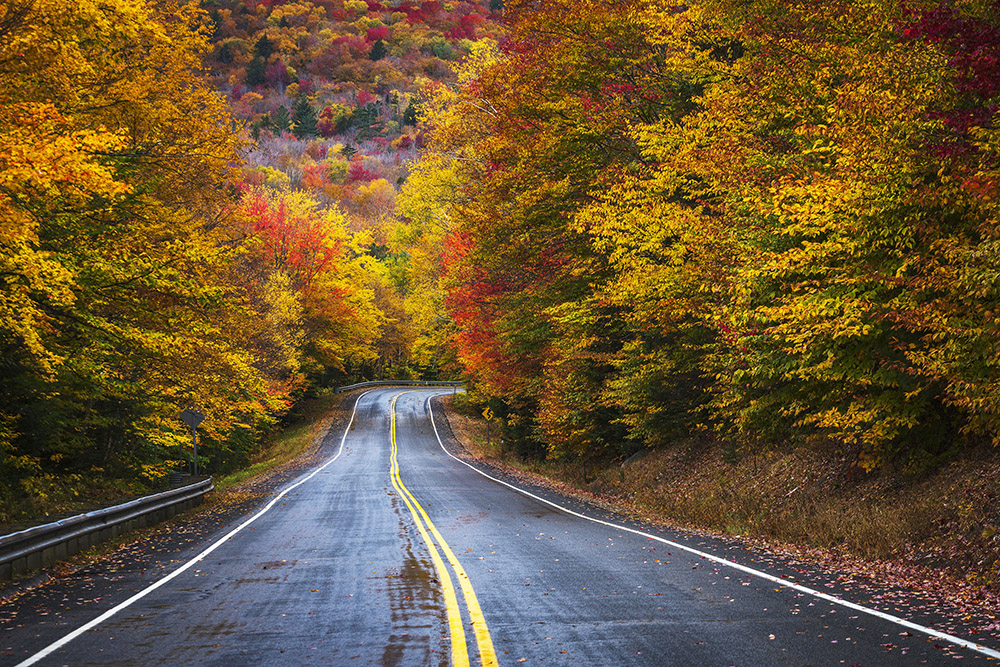 The Spectacular Kancamangus Highway
For the person who enjoys afternoon drives, one of New England's most spectacular excursions is the 34-mile Kancamagus Highway, known by locals as "the Kank". It cuts an east-west channel through the 800,000 acre White Mountain National Forest. Views are amazing, so take all the time you can and don't miss a single pull off.
While you're out exploring, you should check out the covered bridges of the White Mountains. There are 58 of them in all, including the famous Honeymoon Bridge in Jackson Village, as well as covered bridges crossing the Saco and Swift rivers in Conway. The Jackson Falls in the heart of the village make an ideal location for autumn picture-taking.
Copyright: Xascanio
History of Christmas Farm Inn Name
The Inn is not 'Christmas themed' but rather received its name from the gifting of the property at Christmas time – renamed the 'Christmas Farm' in honor of the season and spirit of the gift.
LEARN MORE OF THE HISTORY