Stay Somewhere Exceptional
Looking for a great place to stay during a New England vacation with your brood? Then look no further than the Christmas Farm Inn. The perfect hub for your New Hampshire getaway, the Christmas Farm Inn is about as unique as it gets. On top of its lovely accommodations, the property offers up its rich history teeming with character and making it a great choice for guests who want a unique experience. The Inn gets its name from a fun fact about how the farm itself was once given as a present at Christmas time. After the Great Depression, which both the inn and farm survived, the property was purchased by a gentleman from Philadelphia who then gifted the farm to his daughter during the holidays! She coined it "Christmas Farm," and the name has stood the test of time, as has the overall charm and spirit of the place.
Explore the Great Outdoors
History aside, Christmas Farm Inn is situated beautifully in the White Mountains of Jackson, NH, a quiet, somewhat remote city and natural oasis with easy access to a slew of outdoor attractions perfect for the whole family. One such attraction is Jackson Falls, an approximately 100-foot total drop waterfall system. Though this fall doesn't have any dramatic drops, it's comprised of an intricate network of plunges and cascades that spill across the craggy creek bed, stretching across several hundred feet of Wildcat Brook.
The incredible Jackson Falls is located right off the road, so no hiking is required; however, you'll want to get out and explore this dazzling outdoor area. During the warmer months, these boulders and rock ledges play host to various hikers and families with children playing and splashing in the cool, refreshing pools of creek water. Talk about the perfect spot for a picnic, or to just sit and take in the sights, sounds, and refreshing mountain air Jackson, NH has to offer.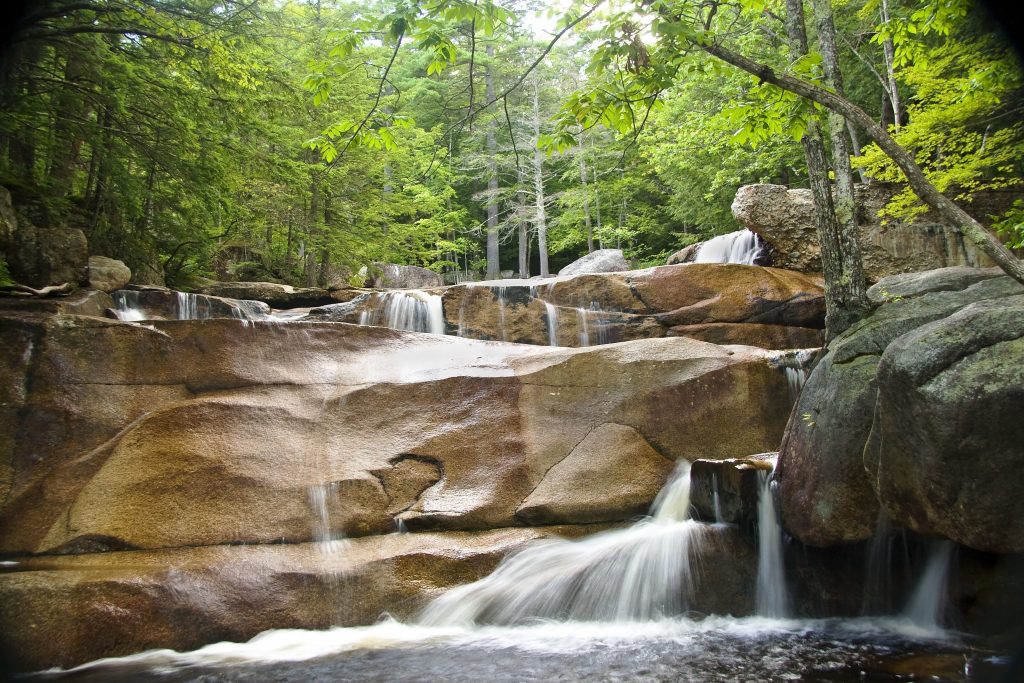 Another natural wonder very close to Christmas Farm Inn is the famous Diana's Baths. The baths are a series of pools and cascades on Lucy Brook you can access after an easy 3/4-mile walk. A must-see if you're in the North Conway area, Diana's Baths represents nature at its finest. Enjoy the tranquillity of the great outdoors while you rock-hop and navigate the trails, ledges, and beautiful rushing waters with your family.
Do Some Adventure Seeking
Though outdoorsy activities abound in the area, there are also plenty of other fun family excursions to explore within close proximity to Jackson/North Conway. Especially appropriate for families with children, the extremely popular amusement park, Story Land, has been delighting families for more than 60 years. This kid-friendly, storybook-themed amusement park features more than 30 attractions sure to make your kids grin, from the Antique Cars to the Polar Coaster, there's something for everyone to enjoy.
Just up the road in North Conway is another adventure park your family is sure to love called Cranmore Mountain Resort. Located a mere 7 minutes by car from Christmas Farm Inn, this park houses a dozen or more outdoor-centric adventure activities like a Mountain Coaster, Soaring Eagle Zip Line, climbing wall, scenic chairlift, and even a mini mining adventure where kids can pan for gems to take home as special souvenirs. You can even ski here, or take the kids snow tubing in the winter months, but it's sure to be a blast any time of year.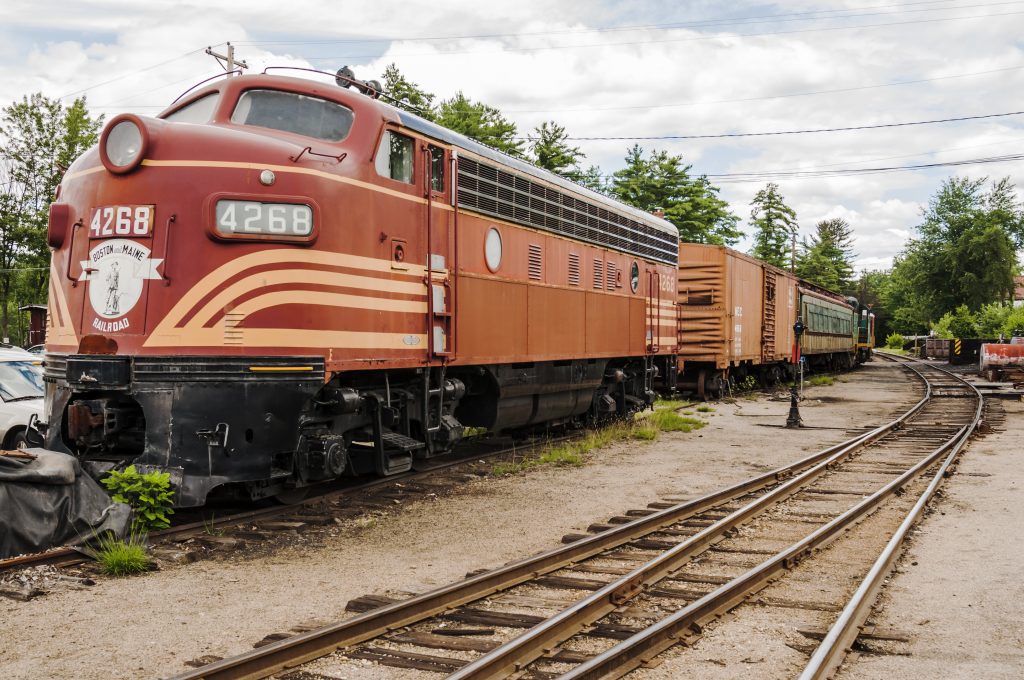 Also in North Conway, just a hop and skip away from Christmas Farm, is the historic Conway Scenic Railroad where you and your family can enjoy an old-fashioned train ride through the scenic Mt. Washington Valley. The train station is situated in the middle of North Conway Village and offers railroading experiences on either a Valley Train or Notch Train with routes ranging in length to suit you and your crew. You'll love the panoramic mountain views as you chug along past sheer bluff cliffs, staggering ravines, and cascading streams. You can even have a meal on the train for a unique dining experience your family will never forget.
Shop Your Heart Out
North Conway is also known for the next-level shopping experiences you can have there. A great place to start your New England shopping expedition is Settlers Green, an outlet mall with more than 75 stores, boutiques, and restaurants for your group to explore. You'll also find quirky shops and boutiques brimming with small-town charm. One such store is Zeb's General Store, often referred to as the "best lil country store in New England." Peruse apparel, beverages, candy, specialty soaps and more in this funky general store located just a short 15-minute drive from Christmas Farm Inn.
No matter how you dice it, the Jackson/North Conway area is notorious for a rich array of recreation and activities families can enjoy year-round. Between North Conway attractions and Jackson's wild beauty, your vacation is sure to tick all the boxes. Also, fun fact, North Conway was ranked 5th in Lonely Planet's Top 10 Best U.S. Destinations in 2015. So why not come and check it out for yourself?