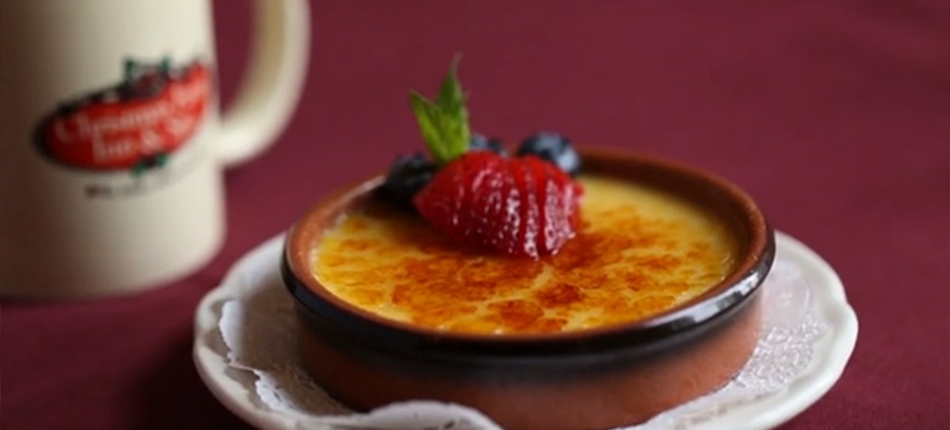 Most would agree that one of the most exciting aspects of traveling is getting to eat all kinds of new and delicious food. Going out and trying new restaurants, scouring the area where you're staying for the best places to take meals, and sometimes even circling back for round two at the best one is always fun. During your New England excursion, you'll find amazing eateries are in full supply.
Christmas Farm Inn Restaurant
Of course, we have to lead off the list with the incredible Christmas Farm Inn Restaurant. Arguably one of the best restaurants in North Conway NH, the Christmas Farm Inn Restaurant approaches classic dishes with an innovative flare. Their menu boasts a delightful combination of local and worldly flavors, and their dining room is cozy and unpretentious. You'll definitely want to make this one of your food stops if you're exploring the Jackson/North Conway area.
Black Cap Grille
Another local favorite dining spot in North Conway is the Black Cap Grille. This restaurant has a casually elegant aesthetic and contemporary vibe. Each entree is comprised of the freshest and healthiest locally-sourced ingredients, and each dinner special will strike you with its originality. Swing by the bar for a cocktail or a glass of wine poured by their knowledgeable and witty bartenders, and be sure to try their Build Your Own Burger special if you're feeling creative. Be sure to leave room for dessert as Black Cap's menu of after-meal treats is one you won't be able to resist. This casual and charming restaurant also features a kid's menu making it a super family-friendly stop.
White Mountain Cider Co.
Much more than just a restaurant, White Mountain Cider Co. is absolutely something you'll want to check out during your New England vacation. This award-winning restaurant is known for using seasonal ingredients in their creative and contemporary cuisine. Their extensive bar features both classic and modern hand-crafted cocktails, in addition to their impressive array of small-production specialty wines from all around the world. The Cider Co. also plays host to a market featuring gourmet foods, meals to go, sandwiches, and specialty foods, as well as unique gifts and cooking classes! Their cider mill actually presses fresh cider from mid-September to early December each year.
McGrath's Tavern
If pub food is your jam, you'll need to make time for a trip to McGrath's Tavern, a family-owned Irish restaurant and tavern in North Conway. This chef-owned and operated gem is conveniently located on White Mountain Highway (Route 16/302), near a host of North Conway attractions, lodging, and more. You can have a heaping helping of Shepard's Pie, of course, or if you're feeling brave, you could order the Bugertory– ten half-pound burgers served with a pound of french fries! If you eat it all in under an hour, it's free and your photo will adorn their wall of fame. McGrath's also has live music every Thursday starting at 9 pm.
No matter what your vacation food dreams may be, the varied and unique restaurants of New England can surely help you achieve them during your stay. By the time you leave, you'll be rushing home to tell your family and friends about the best restaurants in North Conway NH! Happy dining, friends.