Jackson NH Facials
THE SPA at CHRISTMAS FARM INN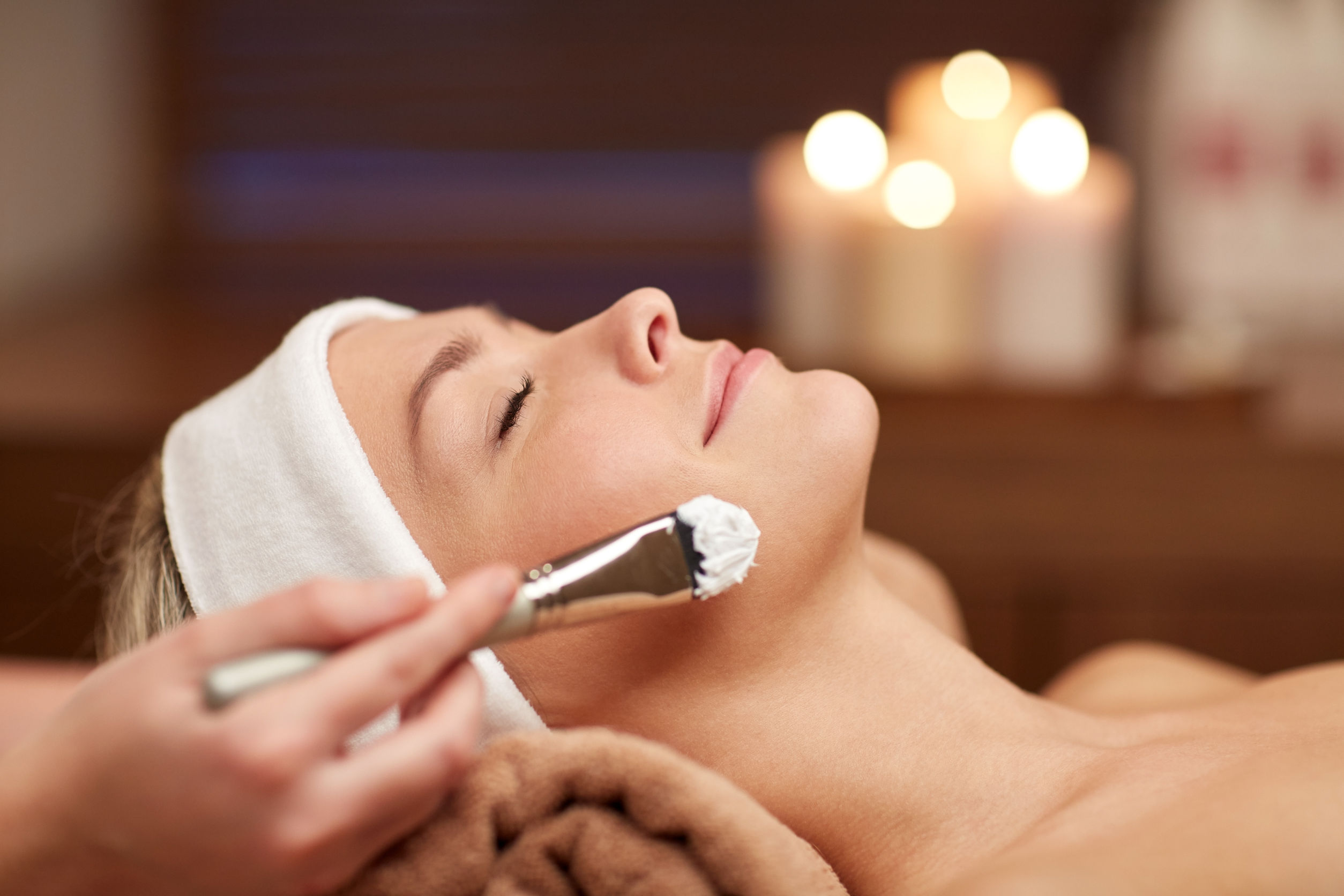 At the Spa at Christmas Farm Inn we strive every day to offer you the best facilities, therapists, products and prices. Every spa guest enjoys all our extended facilities such as our indoor pool, hot tub and fitness center as well as seasonal outdoor pool. Gratuity for your therapist is at your discretion.
Facials – Ilike
Custom Organic Facials
Ilike products are vegetarian, GMO and Gluten Free – Whole, Raw, Real

Anti-Aging/Hydrating (Advanced)
Highly potent free radical neutralizing Grape Stem Cell Solutions product line are used in this treatment to aid in the reduction of visible signs of aging, dramatically reducing depth of wrinkles. The grape stem cells increase the longevity of the epidermal stem cells, stimulate cell renewal, increasing the effectiveness of skin rejuvenation and regeneration.
60 min – $120
90 min – $165
Basic/Sensitive Skin (Basic)
Soothing Rosehip and Rose Petal products are the basis for this facial for all skin types, but is especially effective for reducing irritation, strengthening problematic, sensitive and teenage skin with its calming properties while charging the skin with vitamins. Refresh and nourish your skin with this aromatic skin treatment.
60 min – $110
90 min – $155
24 Carrot Nourishment (Advanced)
A rich, hydrating facial with the Carotene line of products being used in conjunction with other rehydrating products for normal to dry skin. Sun and wind damaged skin will feel softer and rejuvenated with this facial.
60 min – $120
90 min – $165
Hand Facial
This is a specialized hand treatment using Ilike products that are rich in anti-oxidants. This protocol strips away dead skin, provides extreme hydration and protects hands against damage from weather and free radicals. The skin on the back of our hands is thinner than our face and other parts of our body, which makes it more susceptible to wrinkles from sun and weather damage. When you think about it, you use your hands for just about everything — cooking, cleaning, typing, exercising, etc., so they really do deserve a bit of extra TLC…
30 minutes – $55
Add onto your manicure for $45
Facials – Aveda
Tulasāra™ Facial Treatment
Dry, oily, aging, uneven, sensitive, acne skin conditions and eye concerns can all be addressed with a customized Tulasāra™ facial treatment. After a thorough consultation, your skin therapist will provide the best combination of products, personalized Aveda aromas, and techniques to design a customized treatment that will move your skin toward balance and reveal its natural beauty.
90 min- $155: Customized facial with 30 minutes of intensive work on one area of focus or additional work on a second focus
60 min- $100: Customized facial with 20 minutes of intensive work on one area of focus
30 min- $55: Customized facial with work on one area of focus *does not apply for multiple-treatment discounts
Botanical Skin Resurfacing
Aveda's botanical alternative to microdermabrasion utilizes the power of tourmaline to smooth skin texture, reduce the appearance of fine lines and diminish pore size while significantly increasing radiance.
60 min- $120
90 min- $155
Perfecting Plant Peel
Powered by plants, Aveda's Perfecting Plant peel system performs like a 30% glycolic peel – naturally and without the redness and irritation. The Perfecting Plant Peel can be performed as a stand-alone 30 minute treatment or added to any of our signature facial treatments.
30 min- $70
Back Facial
A customized skin focused treatment for the back including cleansing, exfoliating, massage, and masque therapy
45 min- $65
Dual Exfoliation
An exfoliation treatment clinically proven to be equal to microdermabrasion/30% glycolic peel without the inflammatory response, resulting in immediate smoothness and radiance.
60 min- $120
Upgrades
Collagen Eye or Lip Treatment
Our collagen treatments are an upgrade service which allows you to receive additional pampering without any time constraints. This treatment is perfect for anyone who wishes to plump and firm skin around the eyes and/or lips.
Collagen Eye Treatment  A quick service that works to promote collagen and restore your youthful healthy eyes by reducing the appearance of bags under the eyes and fine lines and wrinkles around the eyes and lips
$20
Collagen Lip Treatment will help reduce the appearance of vertical lip lines and wrinkles for a plumper, fuller, and more youthful appearance. It promotes healthy, natural collagen and microcirculation, instantly smoothing and softening the lips and entire lip area.
$20
Upgrade with both Collagen Eye and Lip
$35
Scalp Massage Upgrade*
This scalp treatment is customized with an Aveda Aroma Essential Oil Blend made from pure flower and plant essences is a perfect enhancement to any massage or facial.
$15
Facial Lymphatic Drainage*
Reduce puffiness and the appearance of fine lines with this gentle treatment to the face.
$20
Extremity Ease
Our hands, feet and scalp are loaded with nerve endings that are all too often overlooked in traditional massage. For total relaxation and stress relief, enjoy a massage to hands and feet, a scalp massage with your choice of Aveda Essential Oil Blend while your hands and feet are warmed with our Herbal mitts and booties. Pure bliss! This is beneficial as a stand-alone treatment, or a great add-on to any of our other services. This treatment includes a Travel Size Hand Relief and Foot Relief gift.
45 minutes – $65.00
Add on to any one hour treatment for $55
*Please note that the addition of the Scalp Massage or the Facial Lymphatic Drainage Upgrades will be incorporated into your massage or facial and do not extrend the service time
CBD Add-Ons
CBD Face Serum
Add CBD Face Serum to any facial. The remainder of the bottle is yours to take home.
$30
CBD Rose Glow Body Scrub
A rose scented body scrub to exfoliate, hydrate and relax. 45 minute treatment *Unscented Scrub is available
$90
CBD Rose Glow Body Scrub and CBD Rose Massage
Surround yourself with the essence of roses while you relax in this amazing treatment. Start with a CBD Rose Glow Body scrub for full body exfoliation, hydration and relaxation. Extend the benefits of your treatment with a CBD Rose Scented Oil Massage. Your skin and soul will be glowing from this special treatment.
$210
"This is my 3rd trip to this spa for massage, and, although it didn't need to, it keeps getting better! The staff goes out of their way to make us feel comfortable and valued, and the setting is beautiful.. Words can't describe the massages given by Linda, other than I wish I could go there every day for the rest of my life! Heavenly!! Can't wait to return!!!!!"
— Lori BR, Providence, Rhode Island
"I indulged in a facial..., while my significant other. went for an hour long massage... Both were heavenly. The people here are so friendly and knowledgeable. They make you feel right at home. So glad we decided to do this; it won't be our last time at CFI..."
— Lauren L., Southcoast, MA
"Enjoyed a fabulous massage at the Spa just prior to making the five our trip home. It was such a relaxing experience and the whole Spa area is a great addition to the overall experience at the Inn."
— Penny, Queensbury, NY
History of Christmas Farm Inn Name
The Inn is not 'Christmas themed' but rather received its name from the gifting of the property at Christmas time – renamed the 'Christmas Farm' in honor of the season and spirit of the gift.
LEARN MORE OF THE HISTORY