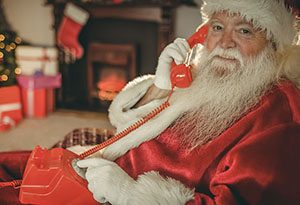 Some travelers mistakenly assume they'll get the best deal if they book through an Online Travel Agency, but you can often get the best deals and perks by booking directly with hotels.
Here are some of the benefits of booking direct:
Benefit 1: Save Money
OTAs like Expedia, Priceline, Travelocity, or Orbitz are fine if you do not have anywhere specific in mind to stay in a city where you'll be traveling. You can use them to research hotels in the area, making side-by-side comparisons. What they don't tell you in their TV commercials is once you see one you like, you can contact the inn directly. By doing so, you may find them willing to match the price found online. Mega travel websites charge hotels as much as a 30% commission on each room. When you book direct, that money goes to the inn — rather than a middleman – so we can invest it into maintaining our property and supporting the Jackson community so there's more for you to do when you visit us.
Benefit 2: More Personalization
When you book directly with a hotel, you're also helping your hosts get the details right. When mega travel sites feed information into your hotel's computer system, preferences and special requests can get lost in the shuffle. A mega travel website doesn't know where to leave the note about your anniversary weekend so it is seen before you arrive. Your hotel staff does. The Christmas Farm Inn & Spa offers many extras that do not fall within a generic cookie-cutter booking page, such as spa treatments, dinner in the restaurant, value add-ons, and much more. Although we cannot guarantee a specific room request, we will always do our best to accommodate any request for a particular room. If you are traveling with a pet, you definitely want to speak with someone at the front desk.
Benefit 3: More Flexibility
Cancellations and reservation changes can be a nightmare when your information is tied up in a third-party database halfway around the world. You may also be locked into hefty penalties if your travel plans change. If you cancel your reservation at Christmas Farm Inn 8 days or more prior to your arrival, due to any reason (personal, professional, medical, mechanical, weather or other) or no reason, we will refund your 50% deposit less a $25 cancellation fee.
Online Booking Alternatives
If you're someone who simply prefers to take care of things online without speaking to a person, you can conveniently use our website's reservation page to check availability on a given date and find the best available rate for the season or specify that you want one of our best-selling Romance Packages. If you want to compare multiple hotels side by side, you can do so at newenglandinnsandresorts.com, browsing among over 250 unique, independent inns, hotels, and resorts across New England. Unlike a large travel site, once you've checked prices and availability, that website sends you directly to your chosen hotel, inn or resort to make your reservation directly, online or over the phone. That's the best of both worlds!
However you choose to book your trip to Jackson, we thank you for considering the Christmas Farm Inn & Spa, where we are dedicated to providing enriching, authentic experiences; traditional comfort; relaxed and elegant surroundings; healthy country cuisine; and genuinely warm and friendly service.
Copyright: wavebreakmediamicro / 123RF Stock Photo