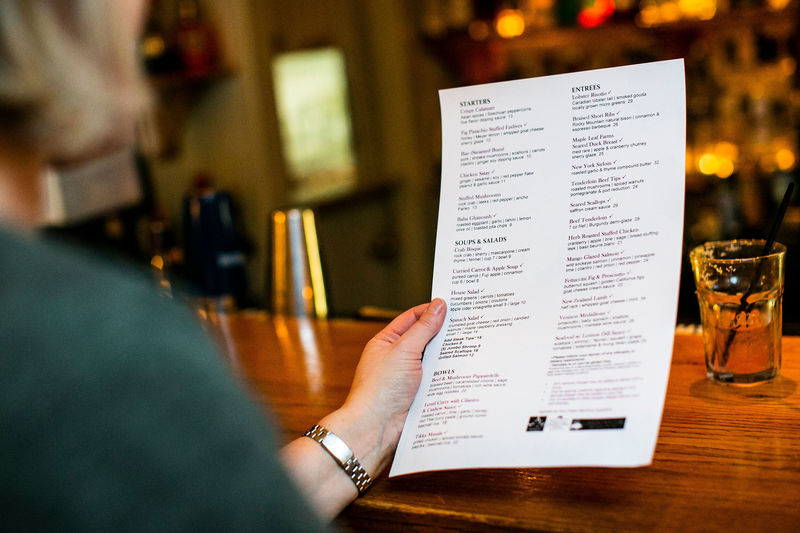 We're delighted to be recognized in a recent AAA Northern New England "Quick Escape" story featuring the very lovely Jackson, New Hampshire. The piece by Diane Bair and Pamela Wright adequately describes our little part of New England as "Idyllic. Charming. Magical." They wrote, "Artists and vacationers have flocked here for centuries, inspired by the natural beauty and outdoor recreation opportunities. Drive through an 1876 covered bridge to find a pretty town green, surrounded by country inns, one-of-a-kind shops, and restaurants."
It's certainly true that this part of the country is something special. Oozing with charm, the Jackson/North Conway area makes a lovely vacation spot for skiers, hikers, shoppers, and diners all. In their piece Bair and Wright called out our eatery at Christmas Farm Inn & Spa. "The warm and friendly dining room and tavern at Christmas Farm Inn & Spa serves classics along with internationally inspired dishes such as lentil curry," they wrote.
We love being a piece of the puzzle that is Jackson NH, and we look forward to being a part of your experience when you come and stay with us. Stay. Dine. Luxuriate at our spa. Come experience for yourself the magic in these White Mountains, and the warmth of Christmas Farm Inn which spans every season.