Our White Mountain Wedding Venues Come With Perks
In our previous blog post we went over a couple of reasons why we feel that the White Mountains of New Hampshire, and specifically the wedding venues at Christmas Farm Inn, make for a perfect setting for a couple to host their wedding. In case you weren't convinced in our last post, we wanted to take some time today to go into a little more detail about why our Inn is the best place to get married in the Jackson, New Hampshire area.
All the Necessities in One Place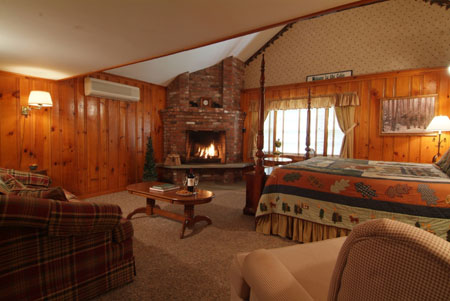 Anyone who has gotten married will tell you that weddings, while fun, can be exhausting for the couple. Between the adrenaline rush of the big day finally happening and the sheer amount of activity that takes place on the day of a wedding, most couples are, by the end, pretty tired. At Christmas Farm Inn, we not only provide you with an amazing wedding venue of your choice, we also provide you with places to stay after everything is over! When the reception is finally over, couples don't have to worry about a 20 minute drive to the nearest hotel. Instead, they simply walk a few yards to our Inn and, voila, they have their room for the evening. With multiple accommodations designed to meet a wide range of needs and tastes, having your very own room at our Inn will be the perfect end cap to a perfect day.
Treat Yourself
While some couples choose to take a day trip up to the White Mountains before their big day, others just want to sit back, relax, and be taken care of. Before your wedding day, wouldn't it be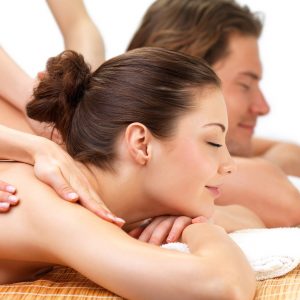 nice is someone provided you with some much needed pampering? Luckily, the Christmas Farm Inn also provides guests with access to one of the top rated spas in the Jackson, New Hampshire area. With services ranging from massages to facials, body wraps to pedicures, our Aveda spa is sure to have a service that will help release some of that built up tension from planning a wedding. In our opinion, every couple should start off their married life as relaxed as possible. What better way to do that than visiting a spa?
But Wait, There's More
As if the convenience of our rooms and our award winning spa weren't enough to win you over, we also have a restaurant on-site to cater to all of your cravings. With a varied menu, top-shelf drink options, and dessert options that can derail even the most dedicated dieter, our restaurant provides the best food for miles around.
We hope that you enjoyed our short blog series and that you learned a little more about the reasons that Christmas Farm Inn is your best choice when it comes to White Mountain wedding venues. If you would like to learn more about our venues, wedding packages, and amenities, please contact us through by email (link) or give us a call at (603)-383-4313.