Value Add-Ons for your
STAY at CHRISTMAS FARM INN
Please call for more information or to make your reservation:
603-383-4313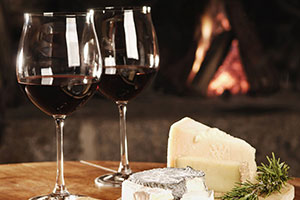 Just Because Package ($51 plus tax)
Have a bottle of wine and a cheese and fruit platter waiting for you in your room.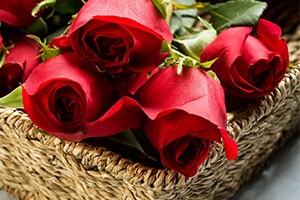 Sweetheart Package ($58 plus tax)
Have a rose, box of chocolates and a bottle of wine or champagne waiting for you in your room.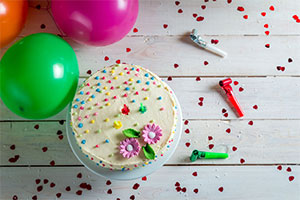 Birthday Surprise Package ($65 plus tax)
Surprise a loved one with a balloon bouquet and birthday cake waiting in your room! (if you would like this in the dining room, add 18% service charge to the package). Cakes are freshly baked with choice of flavors for cake and icing. Tell us your special message! (Candles not included)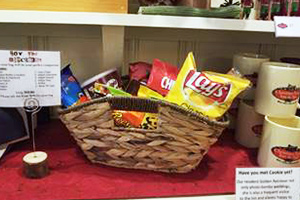 The Munchies $15
Planning a cozy night in for movies or games? Then this treat bag will be your perfect companion! Plan ahead and have it waiting in your room. You're welcome.
Bag of munchies includes: Pringles, Doritos, Chips, Oreos, PB crackers, Skittles, Sour Patch candy, M&Ms, Cheez-it, KitKat, Milky Way and Reese's PB cups. These items are subject to variations and changes.
Culinary Package $129
Find a bottle of wine (your choice of red or white) as well as a box of eight hand-made chocolate truffles from the Bavarian Chocolate House waiting in your room, PLUS a candle-lit 3-course dinner for two in our restaurant!
Please make sure you make a table reservation at time of booking.
Our pub also serves our full menu and operates on a first come/first served basis.
Package dinner not available on Monday, Tuesday and Wednesday nights.

AVEDA SPA PRODUCTS
Aveda is one of the leading spa product lines available, and their strictly all-natural product range from sustainable sources, and customer focused philosophy match our vision for the Christmas Farm Inn & Spa to be a holistic place of wellbeing.

JOIN OUR NEWSLETTER
Sign up for great specials and the latest events at The Spa ! Sign up now and receive a gift certificate for 10% Off On Your Next Visit.
History of Christmas Farm Inn Name
The Inn is not 'Christmas themed' but rather received its name from the gifting of the property at Christmas time – renamed the 'Christmas Farm' in honor of the season and spirit of the gift.
LEARN MORE OF THE HISTORY