Our Jackson NH Spa Facility
THE SPA AT CHRISTMAS FARM INN
The Spa at Christmas Farm Inn is located on the lower level of the Carriage House at the top of our 15 acre estate. Pass through the doors to our Jackson NH spa facility and leave the cares of the everyday world behind.
Soothing music and the sound of our Nojoqui Falls wall fountains will greet you and signal a move to a more relaxed frame of mind. Our spa lounge contains plush, overstuffed sofas and chaise lounges with table seating areas. Guest changing areas with cotton waffle weave robes and slippers await as you prepare for your treatment and relax in the lounge.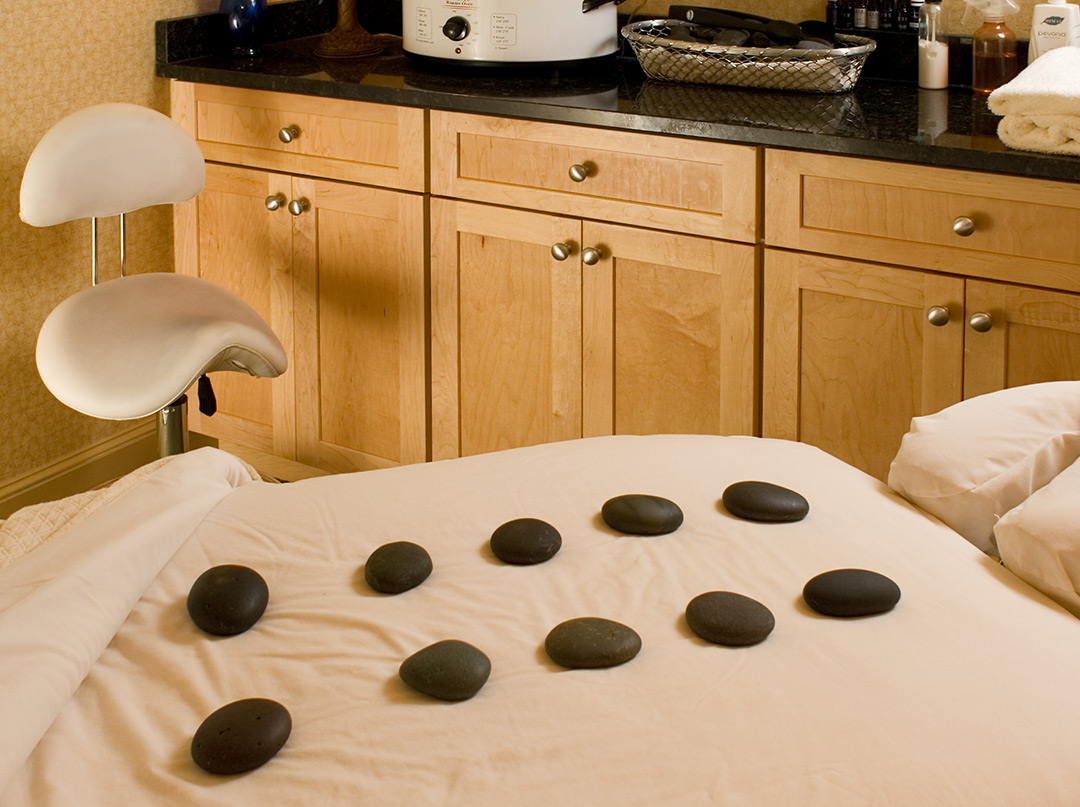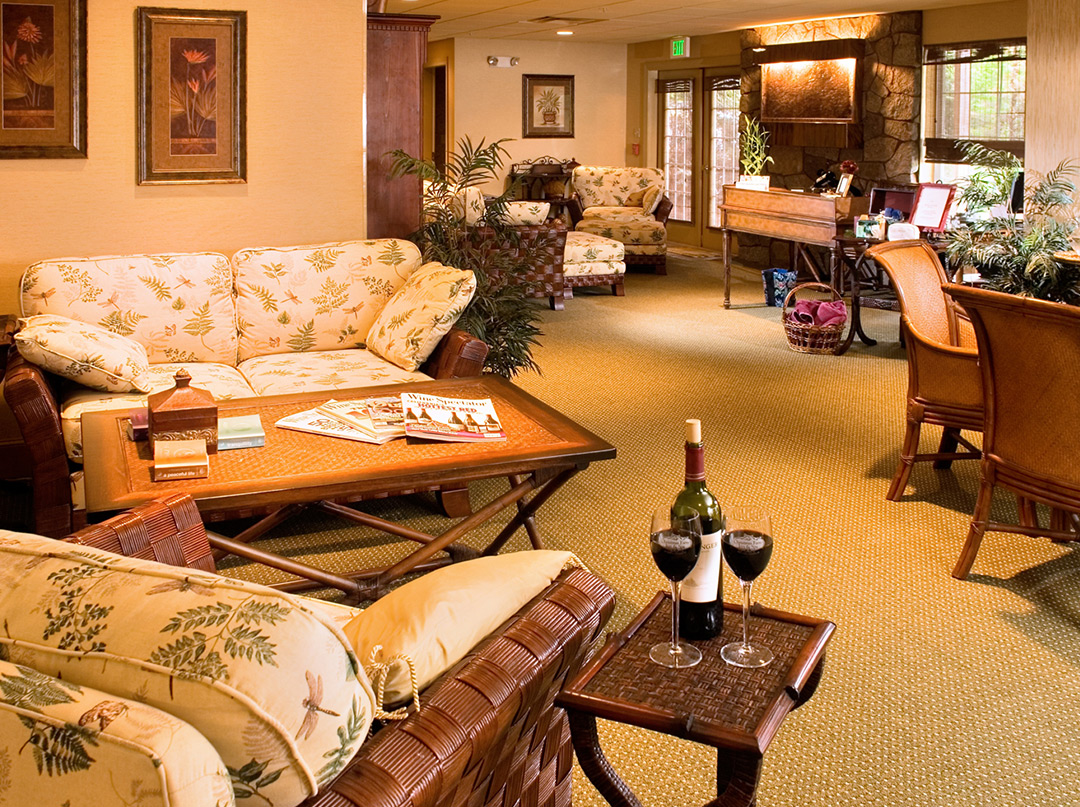 Our state of the art Jackson NH spa facility provides a full range of treatments in our four massage rooms and two esthetician rooms. Hydraulic lift massage tables with padded fleece lining and thermal pads occupy several of our rooms along with the soothing Nojoqui falls fountains, candles, essential oils, Aveda's all natural products, and ilike's Organic facial products.
Some treatment rooms are equipped with Kohler WaterHaven custom tower shower systems with seven heads for a truly unique showering experience. We also have a stylish four station nail room for manicures and pedicures to add the finishing touches to a day of relaxation and beauty.
You are welcome to relax in our cozy spa lounge, alternatively enjoy your Aveda herbal tea in front of the fireplace in our elegant Carriage House lounge and enjoy wonderful views of the White Mountains through the French doors of the sun deck.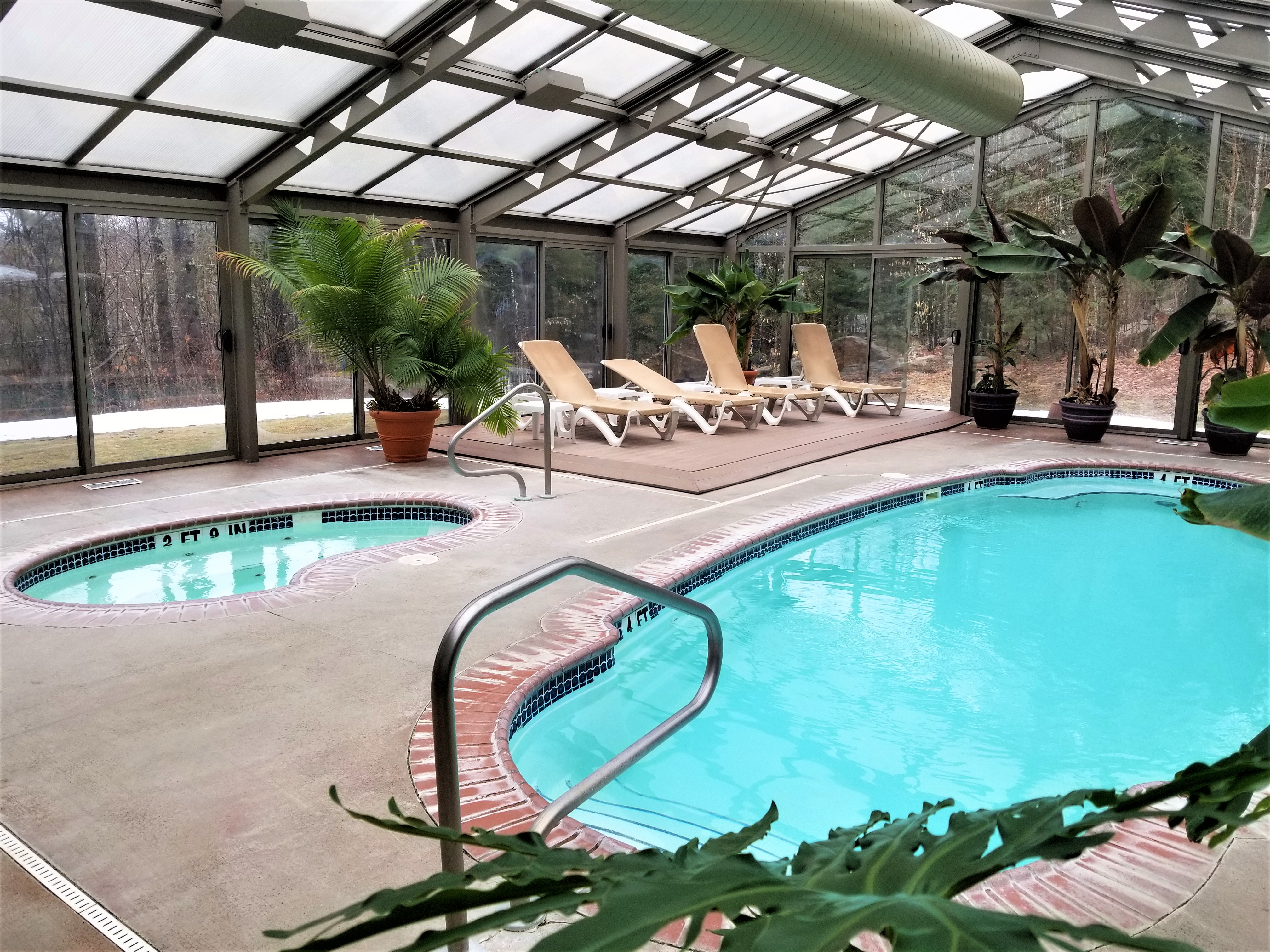 In warm weather, take a seat on the deck or on the paved stone patio outside the spa while you wait for your next treatment or just to enjoy the remainder of the day.
A short stroll down the crushed rock path is our Jackson NH Hotel's fitness center. It contains a workout room with aerobic equipment and a weight station, restrooms, changing areas and showers along with an indoor pool and Jacuzzi. During warmer weather, the glass doors can be opened to let in the sounds and scents of summer as you play and relax in the water.
In July and August, enjoy our seasonal outdoor pool from 10am to 6pm.
"This is my 3rd trip to this spa for massage, and, although it didn't need to, it keeps getting better! The staff goes out of their way to make us feel comfortable and valued, and the setting is beautiful.. Words can't describe the massages given by Linda, other than I wish I could go there every day for the rest of my life! Heavenly!! Can't wait to return!!!!!"
— Lori BR, Providence, Rhode Island
"I indulged in a facial..., while my significant other. went for an hour long massage... Both were heavenly. The people here are so friendly and knowledgeable. They make you feel right at home. So glad we decided to do this; it won't be our last time at CFI..."
— Lauren L., Southcoast, MA
"Enjoyed a fabulous massage at the Spa just prior to making the five our trip home. It was such a relaxing experience and the whole Spa area is a great addition to the overall experience at the Inn."
— Penny, Queensbury, NY